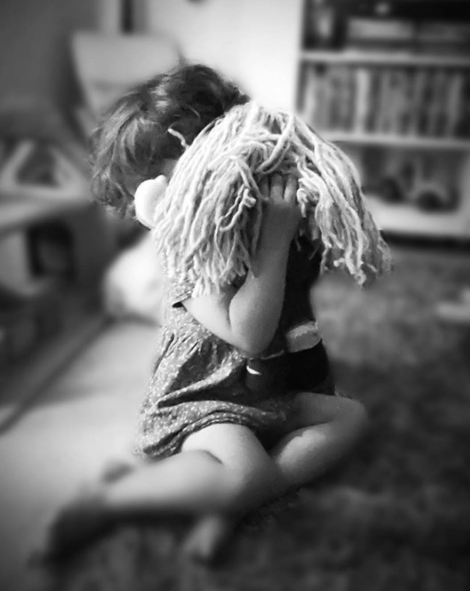 Comments like these make me incredibly happy ….
jennifer_mercado_Someone met her soon to be new best friend today and it was a giant blur of hair, smiles, and "oooh wook at her tiny socks! Awww! Wook at her bwue eyes like me!" 😍 thank you @bambolettafor making the perfect little special friend 💕

You know what I hold near and dear in my heart when I create dolls? It's actually not a what, it's a who .. her name is Elisa Eliza and she was my doll from about 6- 10 years old. I LOVED her fiercely and still think back to our time fondly. She now lives at my home on a shelf in my room along with a few of my special Bamboletta's. What comfort, safety and coziness I felt when I had her around. I can still remember how she smelled, the texture of her hair and her squishy body. She wasn't based on a character that would limit her play to being 'that' person, she was who I needed her to be. Her body was squishy, quite like mine was and still kinda is 😉 She never felt foreign to me as some dolls did with their hard bodies and womanly 'attributes'.  Childhood is a magical realm and I'm glad I had her as a companion. This feeling is what I dream of for children – it may seem trivial to us adults but as a child a doll can provide a feeling of contentment. And I think my adult collectors are drawn to the dolls for the same reason – there is a comfort in the dolls.
Hope everyone has a great weekend,
Christina