Good great morning everyone!! And Happy SPRING!!!!!!!
It's a gorgeous and sunny morning here in Bamboletta-land and everyone is buzzing about getting everything ready for next week…box making, doll limb stuffing, frock sewing, yarn dancing…
It's time again for our weekly feature, Staff Pick, and Jes is the lucky picker! She chose Tulip (perfect name for Spring), the sweet-faced Cuddle Doll.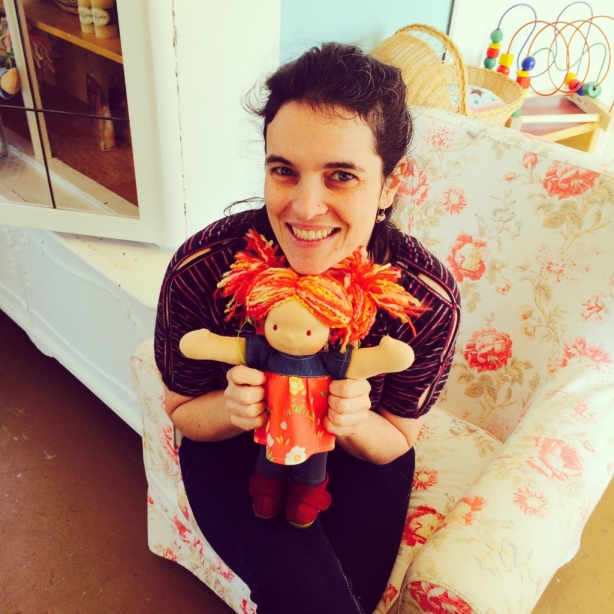 Clothing styled by: Brooke
Hair styled by: Shauna
Likes: Sunny days and chocolate bunnies
Dislikes: Concrete and frowny faces
Why she chose her: "Because of her happy face!!"
Our upload is scheduled for today (friday) at 12pm PDT on our website…see you there!
xo
Brooke and Jes