Many of you know sweet Leola, she is the lady that spins some of the yarns we use in our doll hair. This afternoon she brought in this wonderful yarn telling us that it reminded her tulips and daffodils. She also told us that this particular yarn came from Twilley, a sheep belonging to a friend in Qualicum, BC.
This is Twilley …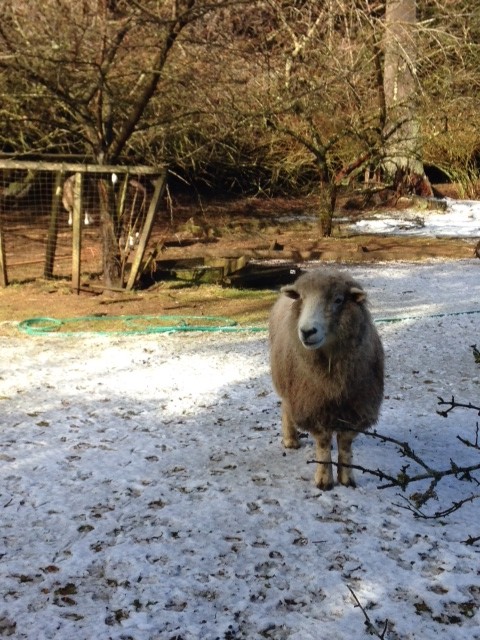 And after Twilley was sheared, her wool went into this carding machine…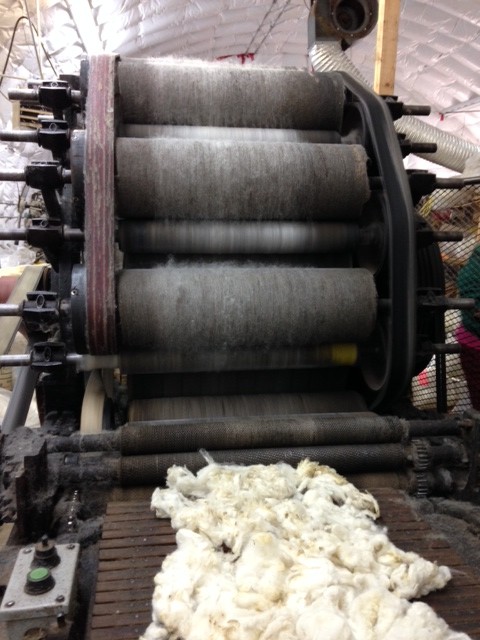 In the carder it's then combed out again and again and made into these lovely wool ropes, called roping. I don't have any pics on hand, but after this, Leola dyes it and then spins it on a wheel to make the yarns. I'll try to get a pic of her working on making yarn in the next bit of time.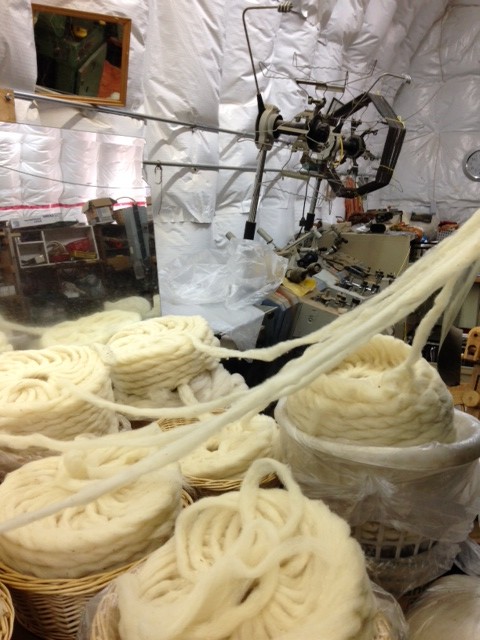 Details like this about the making of the dolls make me swoon! There are so many hands that take part in making them – I love sharing little stories like this and I hope you enjoy them too.
Christina