Hi Friends!
It's been a big change this week in Bamboletta-land as we've opened up our new store space next to the studio. It's been SO nice having people come to the shop and getting to meet everyone and show them what we do! It's Staff Pick time again and our sweet Thamar  has chosen Little Buddy 'Bee' with the gorgeous locks and super sweet face!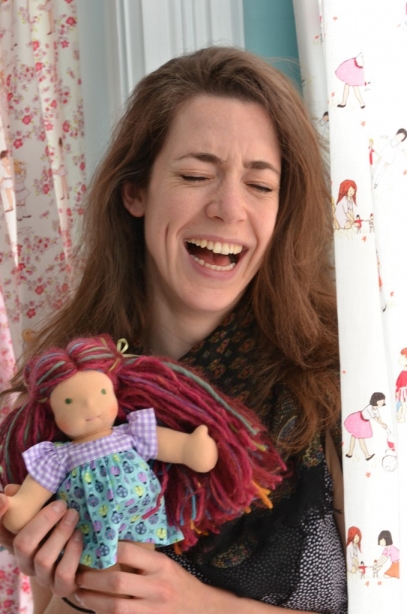 Hair styled by: Brandi
Clothing made by: Nicole
Likes: Rooibos tea with honey
Dislikes: Itchy sweaters
We'll have new dolls in the shop tomorrow at 12pm PDT…see you then!!
xo
Thamar and Brooke