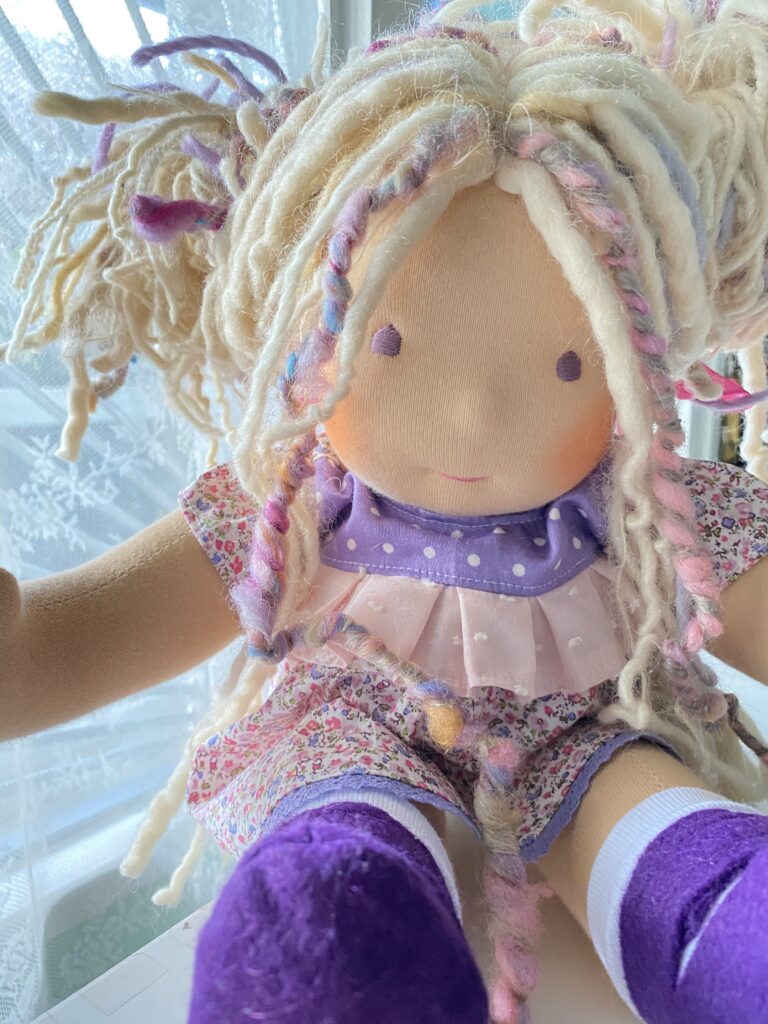 CONTEST CLOSED * CONGRATS TO SUE!*
Lilac was generously gifted to us by Debra S, over on our Facebook Group, Bamboletta Dolls Club (are you a member? it's super fun there!) . Over the year a few of our members have done this as a way to show appreciation and give thanks to the amazing and supportive group we have over there (I'm looking at you Lisa!).
So, next in our Days of Giving giveaway is the gorgeous Sitting Friend, Lilac. That handspun! (thanks Leola) That cute little dress! (thanks Joy!)
To enter, please leave a comment below. It may take time to show because I have to manually approve them. Anyhow, good luck and I'll choose someone as a winner on New Years Day!
Hope everyone had a lovely day yesterday! xo