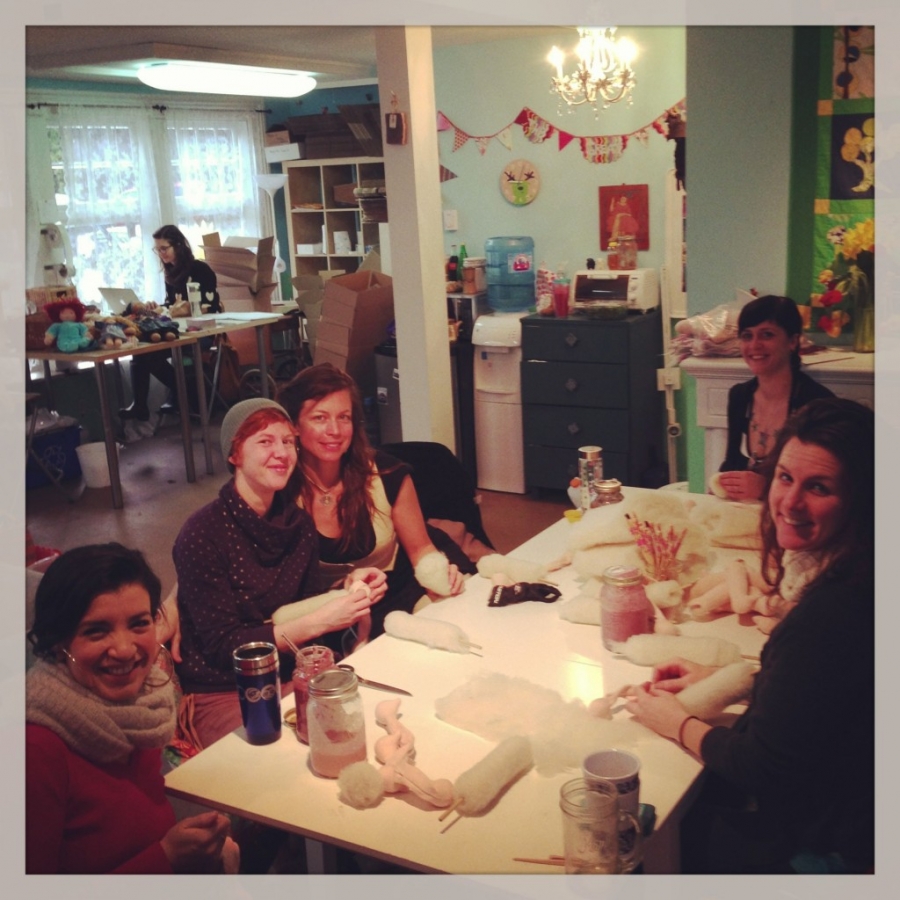 Yes, there are 4 mason jars full o smoothies on our table – we love smoothies in the morning! And Brooke looks so lonely over there in the corner answering emails .. she regularly pipes in with good one liners and funny remarks, she's seriously one of the funniest people ever.
I am really loving 2013 so far – it feels like I'm getting right back to the heart of what I love about creating the dolls. 2012 felt like it a whirlwind of sorts and we were trying hard to fulfill the demand for the dolls. As autumn approached things felt like they were levelling off a bit, uploads weren't quite so frantic and the reselling of dolls had calmed right down. By winter there were dolls available in the shop – it's what I've been wanting to happen for years! For the past few years I've been wanting that someone could go online and there would be a few dolls available, it feels , I don't know, peaceful to me. Because I feel like the online demand is calmer I've now got the opportunity to build up some stock and hold on to some inventory. So, now we have our wee shop in Cowichan Bay so our local Island peeps can get a doll and I *just* found out that I've been accepted to vend at a few of the Trout Lake Farmer's Market in Vancouver in the summer. Gals, you have no idea how happy this makes me. Craft fairs and markets were my 'fuel' to start Bamboletta – seeing kids and the dolls, them choosing and finding 'their' doll and then a few years later having their sibling come and choose 'their' doll – oh man, it's kinda the best thing ever. It feels like magic to get to be a part of something as special as a child's relationship with their doll. I think this is why I TOTALLY love and understand my online customers as well – I *know* what it's all about because I've been a part of it for years 'in real life' and this translates over onto online. Because even if I haven't met you in real life , I feel like I have – it's hard and weird to explain – but it's how I feel.  So, that I get to do markets again ,well,  it's heaven!
I just feel SO excited about Bamboletta! I've cut the amount of 15″ dolls available online back so now I can put them together for sewing mamas, do their hair and dress them and do all those fun bits with them. Of course I love the Little Buddies too but the 15″ dolls are where my heart lies. It's been great to now have so many LB's available, their size and price point really works for so many people – and they are just so dang cute and wee. But there is something about those 15″ that allows us to do a bit 'more' – with clothing and hair , they are just bigger and easier to add in details with. I'm going to be more involved again with clothing – taking it back to what I love most. Those cardigans, kimono's, classic dresses, leggings with boots, jeans and maryjanes are pretty cute and my favorite. Of course we will still have Thamar's fab designs but more of the 'classic' stuff in there too.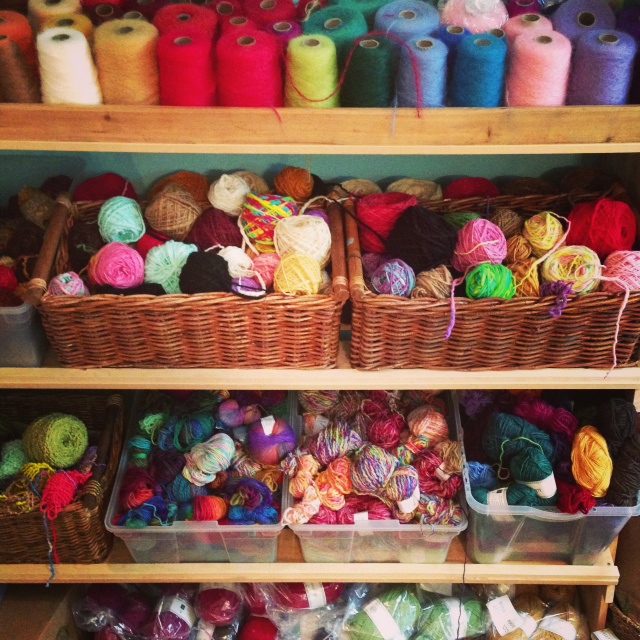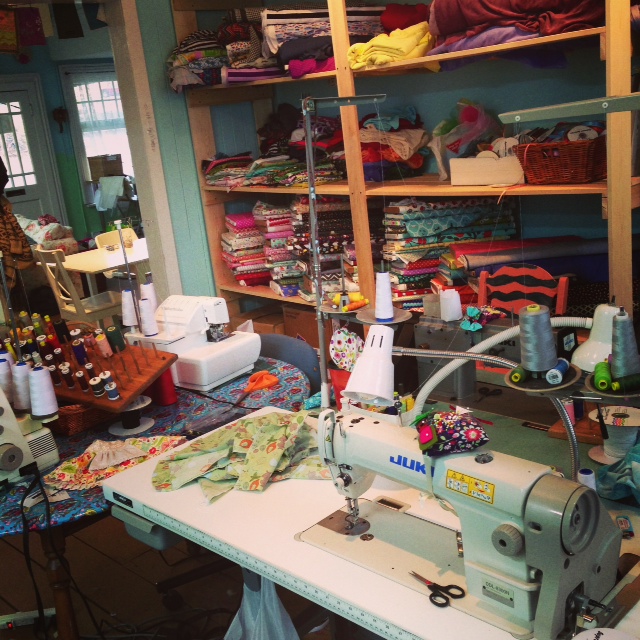 Even our physical studio space has changed. 2012 saw us expand TWICE into more rooms and by the autumn we were pretty separated within the studio.. Thamar and Nic where in the cavernous sewing room, then there was a shipping room and then a long hallway sort of room that lead to the space where myself, Brandi, Sarah and Rach would sew. Poor Brooke would be way on the other side in the office. It felt right at the time – this feeling of having to get bigger to meet demands but to be honest, we felt separated. I could go all day sewing faces and not see Thamar aside from our lunch break. I would make up things to do just so I could hang out with Brooke in the office .. haha, we totally love each other and were sad to be so apart! On Fridays all of us could come together for stuffing day and the studio was just filled with happiness .. you could feel it in the air. Late December I realized that the space was NOT right – just too much of it. A few weeks back I closed off almost half the studio and moved us all in closer together. Most of our stock is back at my house and we've had to put up lots of shelving and it's 'cozy'  but we love it.  I now get to see and visit with all the sewing mama's that come in and out on Monday's – it's been so nice! We've had the best couple of weeks at work and the cohesiveness between the different 'parts' of Bamboletta is fantastic – just like the 'old' days.
I remember in Ben's Waldorf kindergarten class that his teacher ,Ms Ruth, would talk about expansion and contraction being a natural state of being, starting with our breath. She would start the children in the morning outside to 'expand' and then inside to 'contract' and the day's rhythm would be based around this natural movement. I feel like I've done this with Bamboletta too, with 2010- 2012 being my expansion and now in 2013 I'm entering into a contraction – to where the heart of Bamboletta  is and to where the joy lies.
Lots of love to all of you my sweet customers! I thank you all so much for being on this journey with me! I feel all weepy thinking about how much love is out there and how much we care about you and your little ones.
xo,
Christina
And I will end this with our rendition of 'The Fresh Prince of Bel Air' .. I posted this on our Facebook wall but want it on the blog too for future reference for myself. This just sums so much up. <3 It has been SO nice blogging tonight!