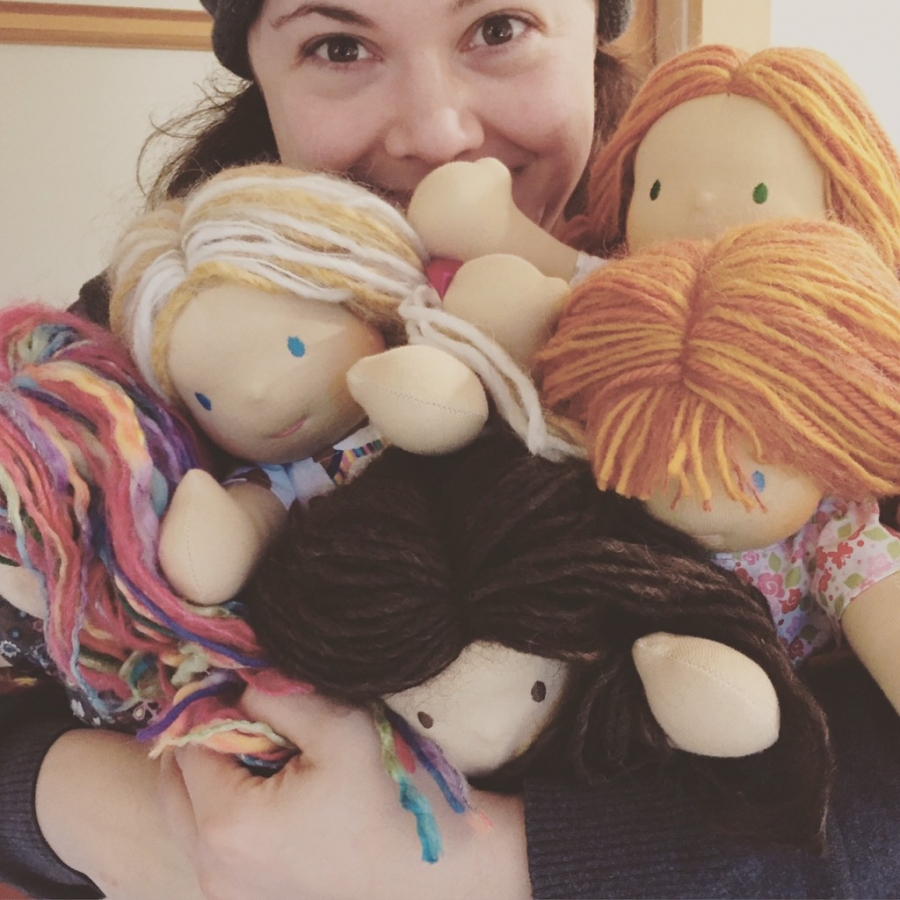 If you aren't on Facebook, you may have missed this year's Blessing Doll giveaway. I started it as a sort of 'anti' Black Friday thing. Instead of discounting 20 dolls I decided to gift those dolls to families that needed some magic in their lives. I did a post on Facebook and one on Instagram and received 368 emails from people about them. I didn't blog it because I've been locked out of my blog the past few weeks – there was something that wasn't connecting with the space that I write these posts on to the place where they show up. It's all cleared up now, obviously as I am blogging …
The entries we received were so touching and raw. There are so many I just wanted to call and envelope in a hug. So many families are fighting for their lives, for their children. I heard the most terrible of situations – people are so strong. I really consider myself fortunate that just maybe when someone who desperately needs some happiness opens that box and sees the doll a smile will cross their face.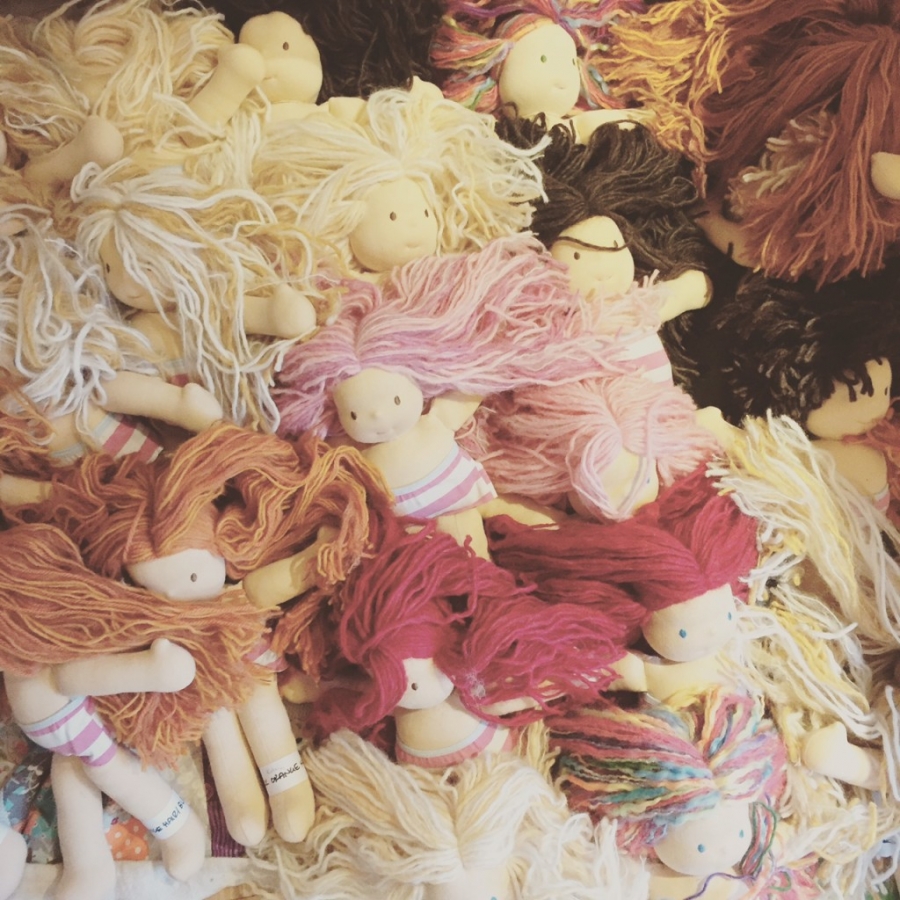 As you can imagine, I got overwhelmed with emotion and wanted to spread more joy. We ended up finding another 10 dolls to give so the Blessing Doll's got bumped to 30! I did get a little stressed over the costs mounting up around shipping and getting in some extra hands to dress, blush, do the hair and then ship all these gals – it's a lot of work. I'm a small business and the dolls, well, I've already paid for them in materials and such so I don't really think about it – it's just sending the dolls where they need to go but the other stuff – oye – costs mount up! I don't know why but it's really hard for me to ask for help – I have a bit of a martyr complex (ask any of my close friends). I braved it and asked my community on Facebook to help and gosh did they EVER. To make it fun I gave each $5 donated a chance to win a Golden Ticket! Then anything over the shipping costs we'd put towards sending MORE dolls out to families that need it. I have to figure out what the shipping costs are with the actual postage and then boxes and some hired labour time but I think we are able to send out another 4 dolls on top of what we are sending out. Probably more – but this is a conservative estimate!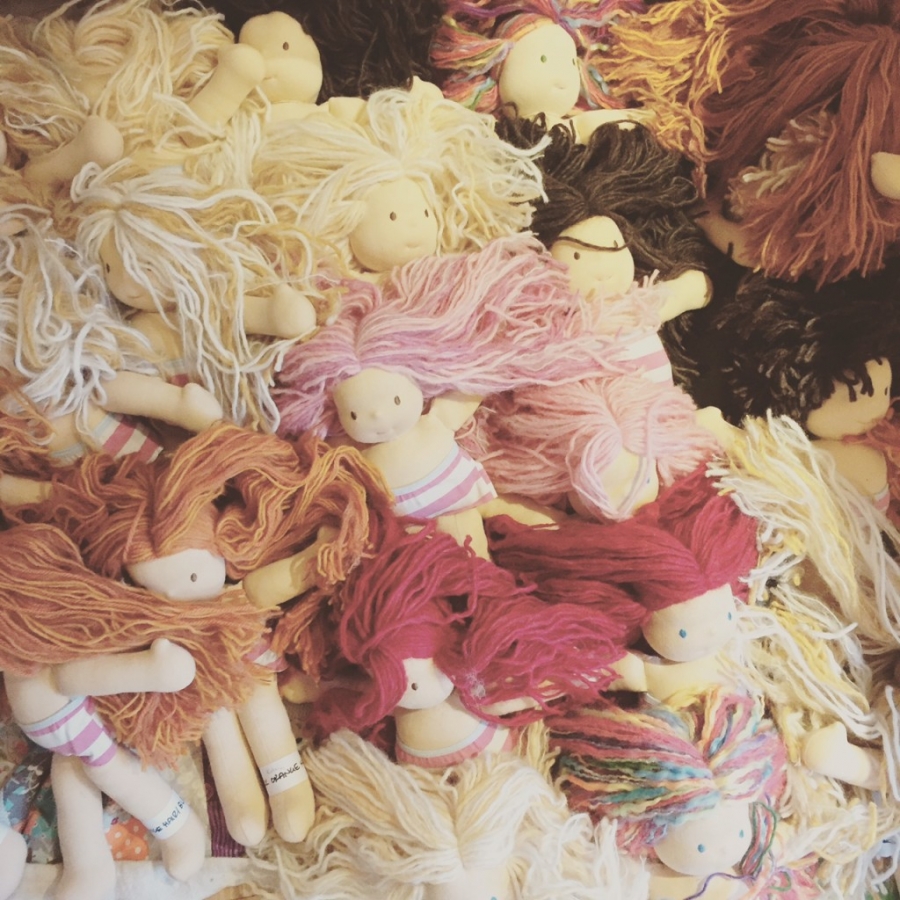 Then another thing wonderful happened. A customer, with a very big heart, bought 4 dolls and donated them to the Blessing Fund as well! Incredible! I am so moved by this – isn't that incredible?!
So – I'm extending things a bit. I think to make it fair and out into the wider community (who may not be on Facebook) I'm going to take Blessing Doll nominations to put in with the other entries for the extra dolls that have become available. You have until Thursday night to email us at blessings@bamboletta.com. On Friday we will chose another 8 (at least) families to give dolls too.
And, if you'd like to help out with shipping costs and to put towards a few more dolls – you can donate here! This whole thing feels bigger then just us at Bamboletta doing it – from the stories people are sharing to the donations people are giving – it all feels like wonderful warm fuzzy magic we are spreading around. Thank you, thank you for all those who have donated.  I will accept donations until Sunday night around midnight – then on Monday we will draw a name. We are sorta old school about these ways. Allison wrote people's names however many times they donated (so five times for 25) and put them on little individule pieces of paper – raffle style. They are currently sitting in my son's top hat from Halloween. We'll add new donations in there of course!
I can't tell you all how much I appreciate this. When you are part of this Bamboletta family you become part of something so much more – THANK YOU for loving and buying the dolls because it makes doing stuff like this possible. And acts of kindness and love like this have ripple effects beyond measure. And when you get a doll, or like our page you are part of this. Thank you, thank you, thank you!
xoxo
Christina