It's a beautiful snowy morning here in Bamboletta-land and it's time again for our weekly feature 'Staff Pick'!! Today our Whippletree neighbour Lisa from 'Cameo Boutique' got this weeks lucky pick! She chose Spirit, the gorgeous red-dread Sitting Friend.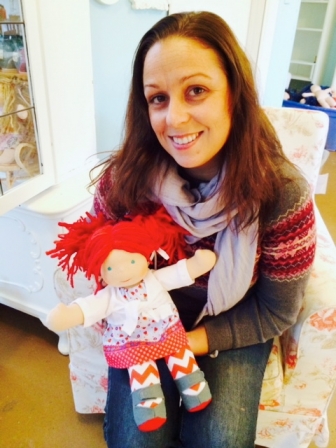 Clothing styled by: Christina
Hair styled by: Brandi
Likes: Following her heart and surprises.
Dislikes: Being stuck in a rut, conformity and trout.
Lisa fell hard for this dolly and even came in today talking about how much she loves her!!
Our upload is schduled for today, Friday Dec 20th at noon PST.
See you then!
Brooke and Lisa