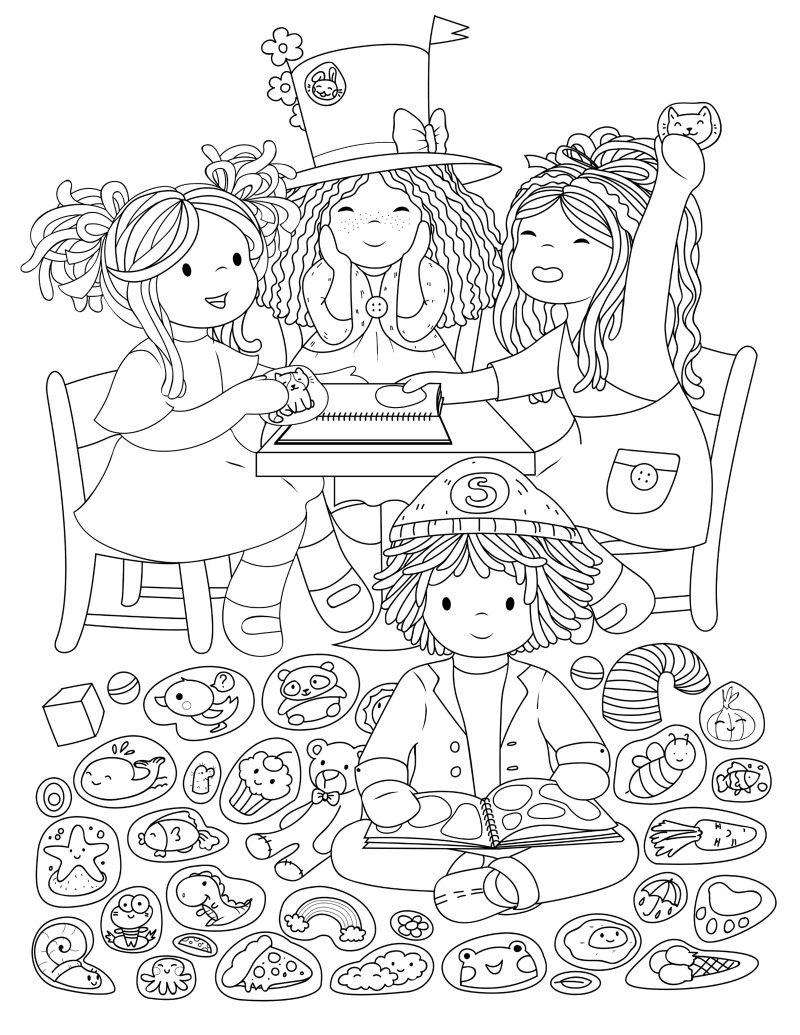 I'm not sure if you gals are old enough to have collected stickers but as a child of the 80's I freaking LOVED collecting stickers – my Smurf and ET  collection was on point! I had this old sticky photo album packed with scratch and sniff's, puffy sticker and of course all the Sanrio stuff like Hello Kitty. I'd sometimes take my album to school and do trades .. it was all very serious 8 year old business.
I thought it fun to have a colouring page that had this scenario on it. I don't even know if kids do this anymore but her, this is one of the joys of being a business owner and doing what I'd like sometimes 😉 Download it HERE to print on paper 🙂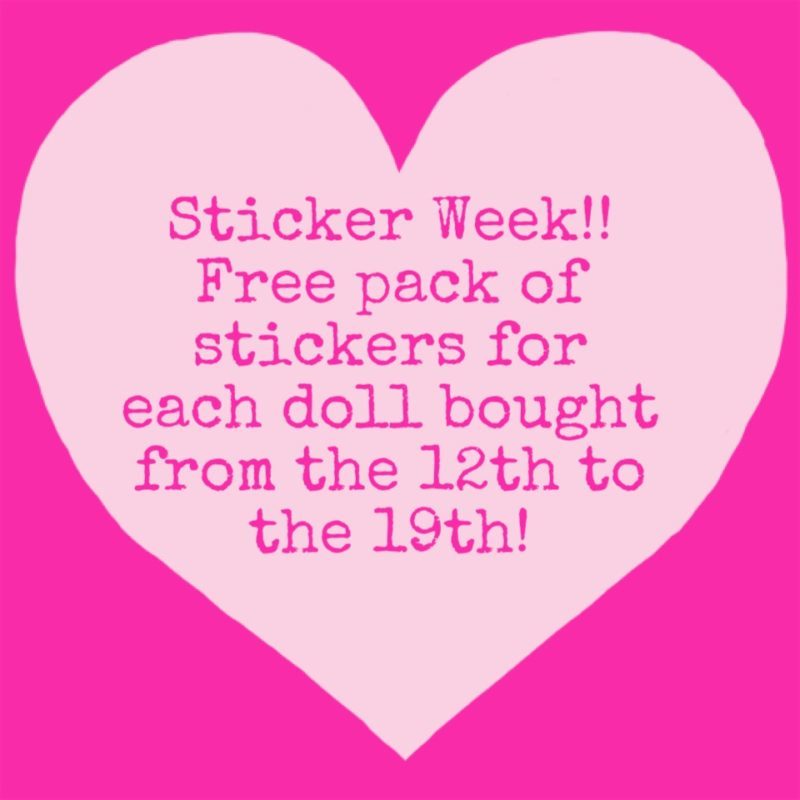 I'm taking this all one step further  .. every doll that was sold from last Friday the 12th to this Friday the 19th will get a little sticker pack of Bamboletta stickers. Nothing fancy, but super cute little stickers for your child to have fun with. Who knows? Maybe this will inspire a sticker collector in your household!
Thanks so much!
Christina