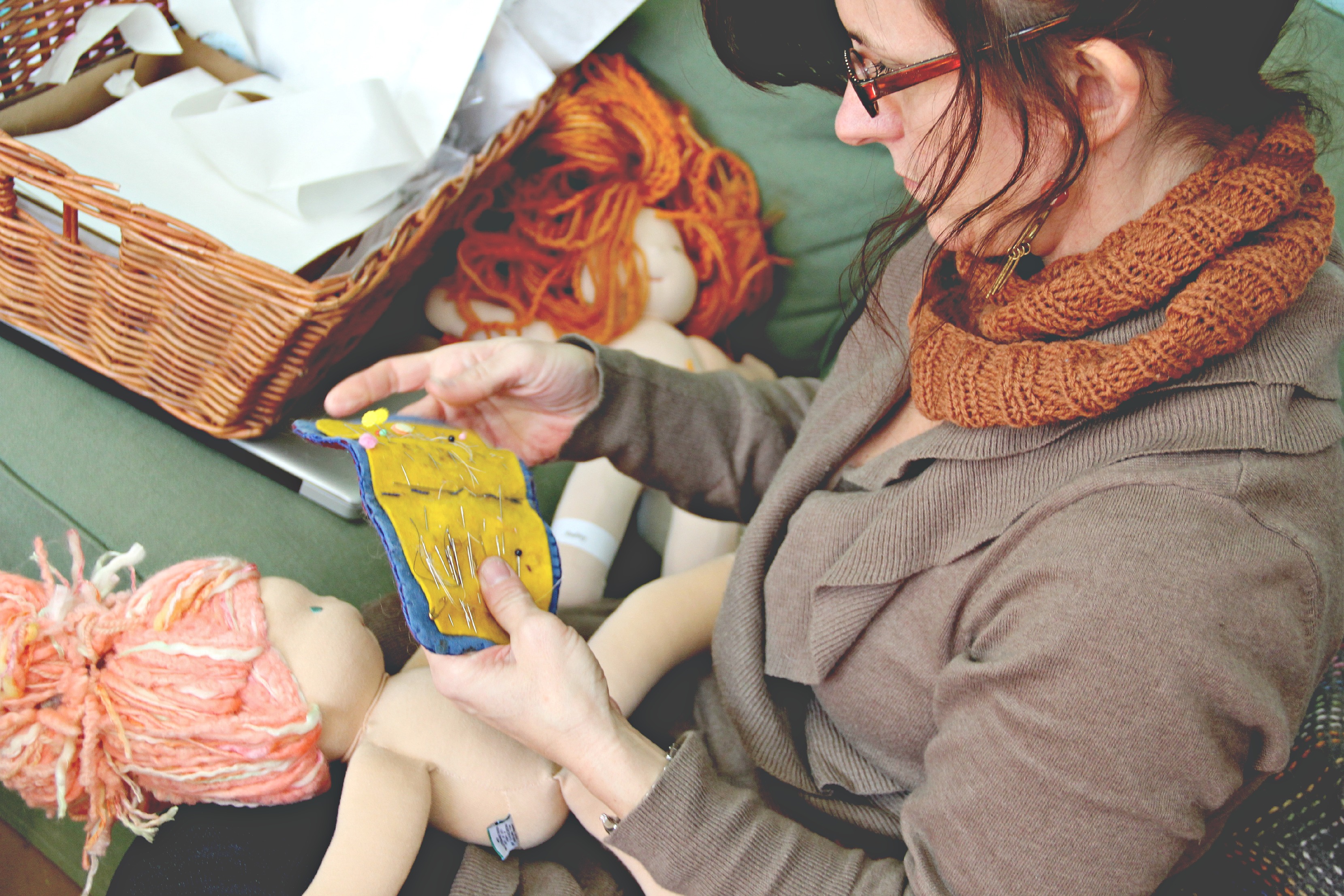 I'm so excited to announce we will be holding a local workshop! It will be on Saturday July 5th right here in our studio at Whippletree Junction, near Duncan. This workshop will be a 'Make A Piccolina', so, you will be assembling a doll, choosing it's hair and sewing it on, sewing on your dolls face and then choosing the outfit. This is not a 'how to' sort of thing – we would need DAYS to cover things like making heads and stuffing! We will spend the day together, it will be myself, Shauna and Brandi. We will have tea and cookies (obviously!) and a nice lunch (all provided). The workshop will be from 10am to 4 or 5pm. This is our first one so we aren't exactly sure about times.
This workshop will be available to local people ONLY. I am saying this because, like I said previously, we aren't exactly sure about timing and if there were ferry's booked and such I'd hate for you to feel rushed. I am almost certain we will be holding more workshops in the future. This is something I've been wanting to do for YEARS! I just need a tad of flexibility with this one, hence, local only.
If you are interested please send us an email at workshops@bamboletta.com. I will take emails until 10pm PDT tonight. I will contact the 'winners' (for better lack of a word) on Saturday and then you will have until 10pm Sunday the 15th to pay. We have room for 10 people. Please do not comment on this blog that you are interested in a spot!
So – here are the details
Date: Saturday July 5th
Time: 10am – 4/5/6pm – keeping this sort of open
Where: Bamboletta Studio, Whippletree Junction, Duncan (we will give driving instructions in the email)
Cost: $250 Includes all materials (including a dress for your Piccolina) and snacks and a lunch made by Brandi (she is the best, really!)
So, we will see how this goes down, we have ideas to maybe one day make this workshop mobile and travel around and hold workshops in cities .. it's a dream and I hope one day I can announce something like 'NYC – Brandi and I are coming to see you!'. We'd be like traveling, doll making gypsy's!
xo,
Christina