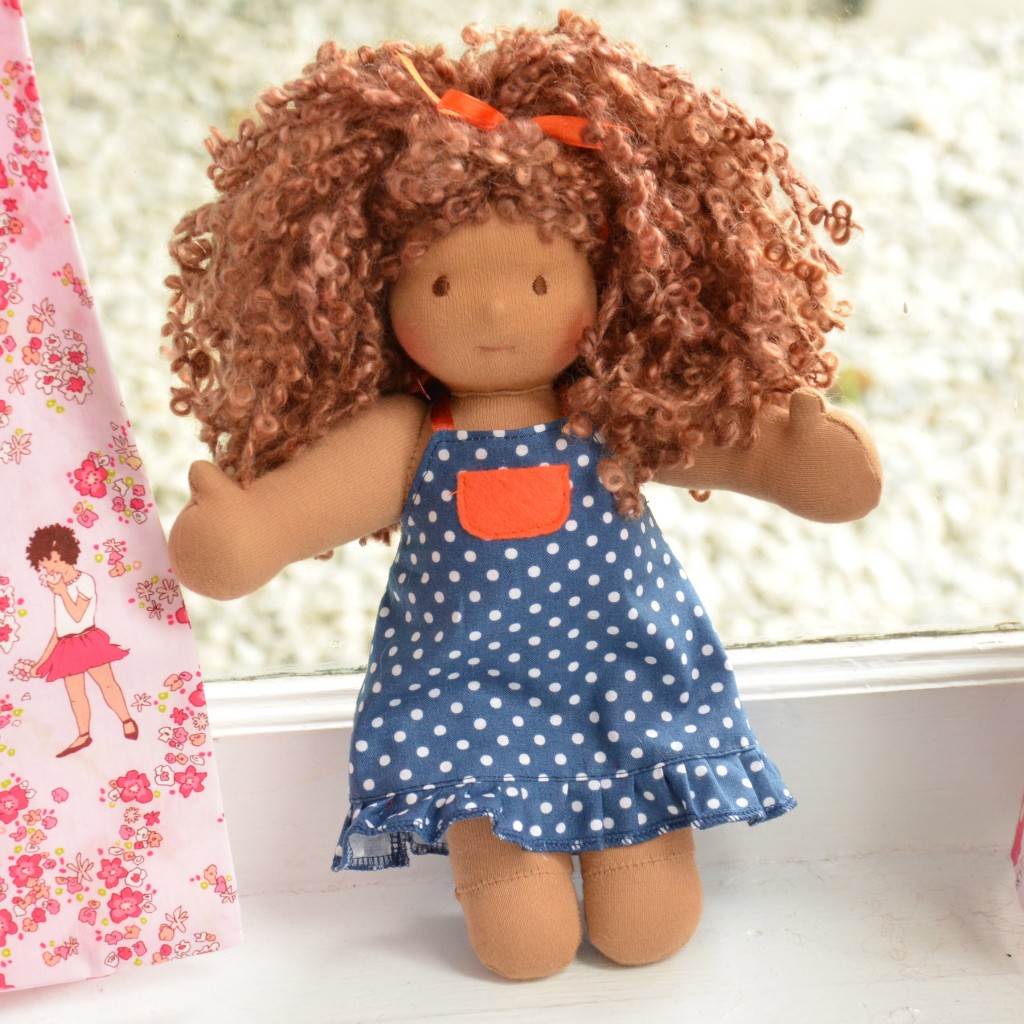 This is Michelle. She has dark tan skin, hair made with mohair boucle in a chestnut brown color with brown eyes. She is wearing the pictured outfit and underpants.
These dolls measure approximately 10″ in height.  They are hand made with wool, cotton, and lots of love.  Skin tones and color of clothing may vary slightly because of circumstances beyond our control due to lighting and various computer monitor settings.  Made by team Bamboletta in Canada.
She costs $125.00 USD, plus shipping costs.
Comments will be closed on Friday, June 29th at 10am PDT.  The chosen buyer will be selected randomly and then will be contacted by email and sent a PayPal invoice.  Please make sure your email matches your PayPal email.  ONE ENTRY PER HOUSEHOLD.  If no payment is received within 24 hours of receiving invoice, opportunity to purchase this doll will be given to the next random number chosen. If you see you comment is awaiting confirmation, it means we have to manually approve it.