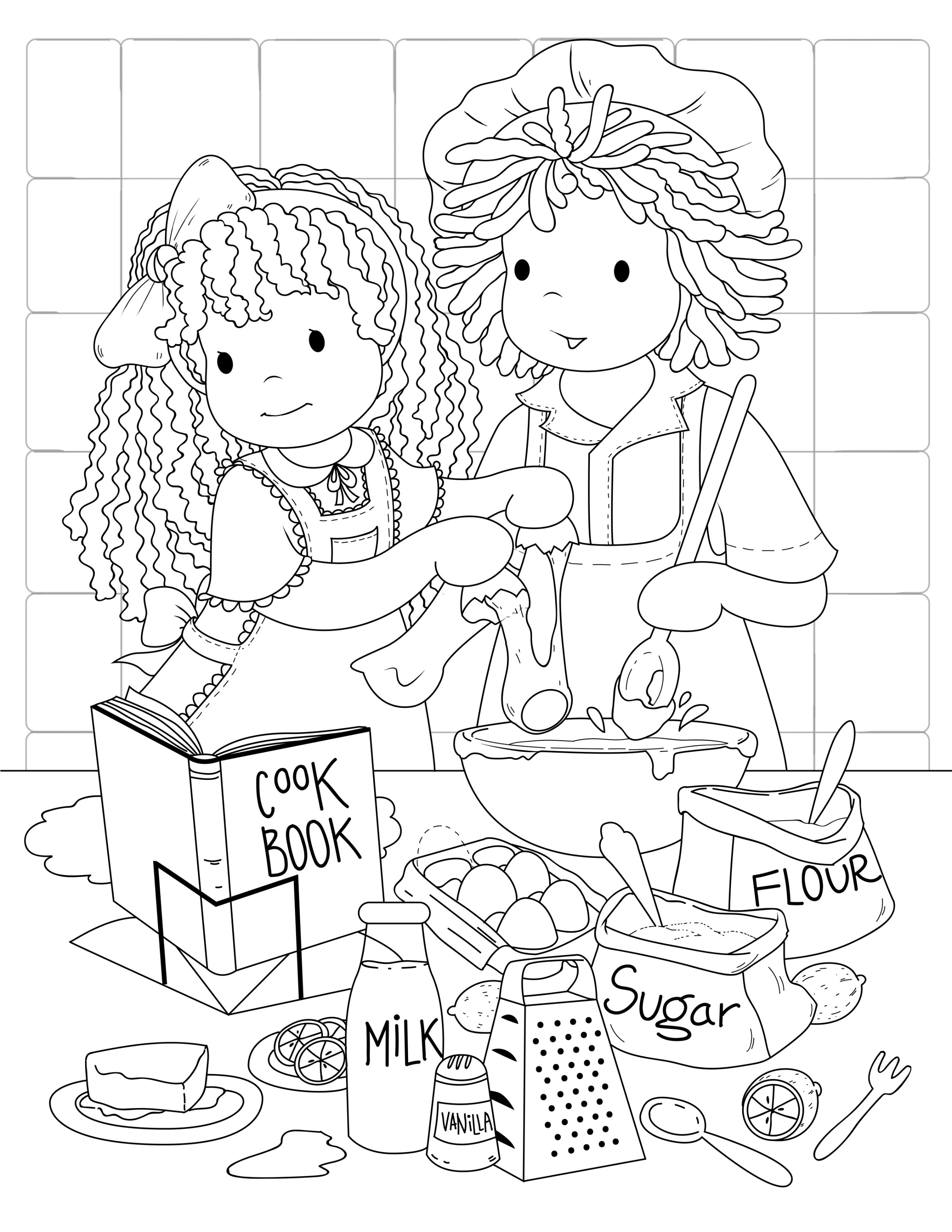 Did you know that National Pie Day is January 23rd? Is there now a day for every single thing?! However, I do love me some pie – it's my most favourite desert. If you are ever in Vancouver,  you have to try Aphrodite's Pie's – they are delicious! If you are up for baking this is the best apple pie recipe I've found is this one from Taste of Home. It's one of those things that I can't make often because I'll find myself up at 1am having just one more wee piece.
To celebrate this special day we will have super cute Baking Sets up on the site on Wednesday at 3pm on the site. I should have a photo of them but I'm not that organized 😉 So, if you'd like to see them you can check over on Instagram this week and I'll post some pics. Audrey's mom, Ginette, made these and had the best time creating them – I can't wait for you to see.
So, obviously then this week's colouring page is Pie themed .. cute, right? You can download it here!
Thanks so much!
Christina