Hello Friends!! We've had a little Staff Pick hiatus again here at the studio as I was resting my wrists ('wristing' as Brandi would say) for a week or two…too much computer! But they're all strong and not hurty anymore, so in honor of my healthy wrists, I am doing the Stafff Pick this week…and I pick….Lana! The sassy brunette with the sweet specs who I think might make a pretty good sister doll to me 🙂 The only thing better than two eyes, is 4…or 8!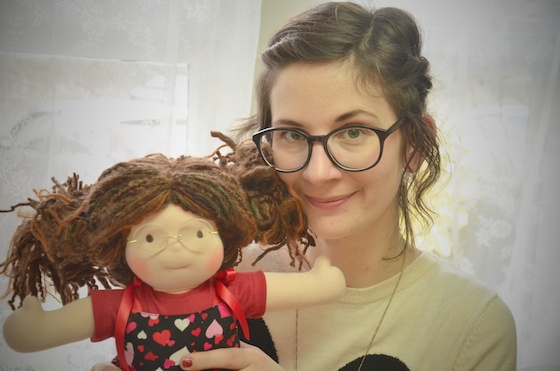 Clothing by: Thamar
Hair styled by: Brandi
Likes: Audiobooks and computer graphics
Dislikes: When you come inside from a cold day and your glasses fog up
Why I chose her: Well, I guess it's pretty obvious I would gravitate towards my 4-eyed pal, but also, she has sweet style and a pretty face…whats not to love?!
Happy upload day tomorrow everyone…see you at 2pm pst!
xox
Brooke