Happy New Years friends! 2012 was a truly amazing year chez Bamboletta headquarters and the whole crew is looking forward to another amazing year ahead and hope the best for all of you too!!!
After a little break around Christmas time and as all of our sweet kiddos slowing start returning to their respective daycares and schools, we are starting to get back into a regular groove again at the studio. This means the return of our Staff Pick which took a mini hiatus along with my mini hiatus 🙂 Jennie, our resident Bamboletta Brick-and-Mortar manager extraordinaire is starting off this years first pick with Christina, the sweet natural 15″ doll with great taste in footwear and a penchant for posing infront of our camera-op friendly Whippletree fountain.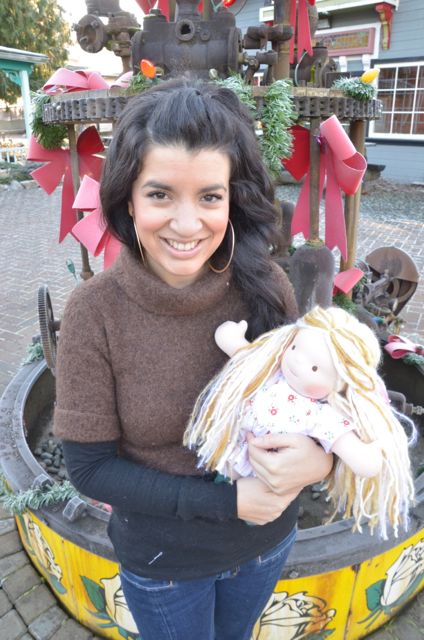 Clothing by: Thamar
Hair styled by: Brandi
Likes: Running in the meadow
Dislikes: Pickles
Why Jennie chose her: "She has such a sweet face!"
Our upload is today at 4pm pst on our website at bamboletta.com.
Thanks for stopping by!!
xo
Brooke and Jennie