It's staff pick time friends! Was that a week?! Craziness!! This studio has been a-buzz with reorganizing and getting things ready for the new store! SO EXCITING!!! I was going to say, 'Just when things have calmed down from launching the new site…' but it's all swirled into one fun project after another!
Ok, SO! This weeks staff pick choice was given to our beautiful Jennie…soon to be the token store mama…if you're in town, go say hi! Her pick is Valerie, the sweet-faced jointed boucle beauty.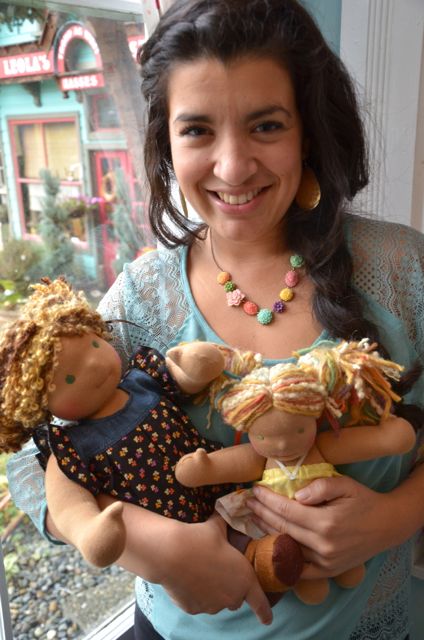 Clothing by: Thamar
Hair style by: Shauna
Likes: Walking in the fall leaves because she likes the crunchy sound
Dislikes: People who double dip (lol, Jennie)
Bff: Comfort
What she says about them: 'I love their hair, eyes and clothes. They both embody that warm autumn feeling.'
Our upload is scheduled for tomorrow (Friday) morning at 9am pdt. Happy dolly shopping!!!
xo
Jennie and Brooke