We started a series profiling our amazingly talented home sewers last month! This one is on Amy who has been with us for a couple years now and comes every Monday with her sweet children, Abigail and Grayson, in tow. We're super lucky to have her!!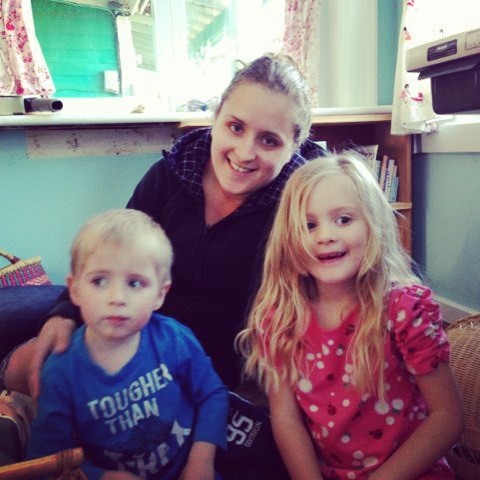 B: How did you find your way to Bamboletta?
A: My husband used to work with (Christina's Husband) John at General Paint.
B: Do you have any sewing tricks or tips?
A: I like to do more than one doll at a time, it seems faster. Also, stuffing both sides at the same time for a rounder body.
B: What else fills your time when you not sewing for Bamboletta?
A: Working for The Capitals, spending time with my husband and two amazing children and camping.
B: Who or what is a big inspiration for you?
A: My kids, they love seeing the dolls and 'helping' me sew! Also, all the pictures on Facebook of the kids with their dolls and seeing all the uploads.
"I am very thankful for the opportunity and  it is very exciting to be part of making these beautiful dolls. It's amazing to be able to work from home and also I love going into the studio every week to see everyone's smiling faces!"