Peanut Butter Squares are one of my old standbys as far as quick and easy plus being a total crowd pleaser.  I used to live on Salt Spring Island and there was a little cafe that served these and I loved them, as did my kids.  Eventually the cafe closed.  I was super sad that I wouldn't be able to get the squares anymore.  Anyways, I was at a party complaining about my plight (lol) and my friend said that she had the recipe.  Since that day it has been a staple for my family.  The squares are great for lunches, potlucks and road trips.  They have that quality of being a treat but also a pretty filling snack.  Enjoy!!
Preheat oven 350
Cream:
1 cup butter or margarine
1 cup cane sugar
1 cup brown sugar
Add:
2 eggs (beaten)
2/3 cup peanut butter
1 tsp vanilla
Mix well
Stir in:
2 cups rolled oats
2 cups flour
1/2 salt
1 tsp soda
1 cup chocolate chips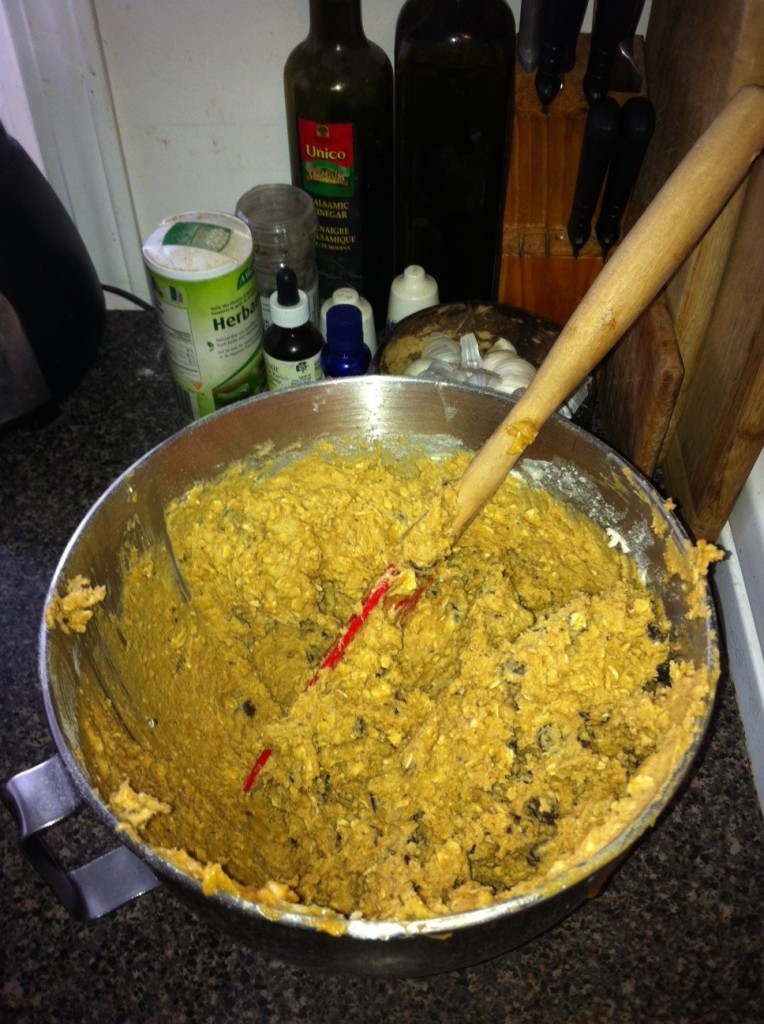 Spread onto a cookie sheet
Bake exactly 20 minutes.  Cut into squares quickly and then let cool in cookie sheet.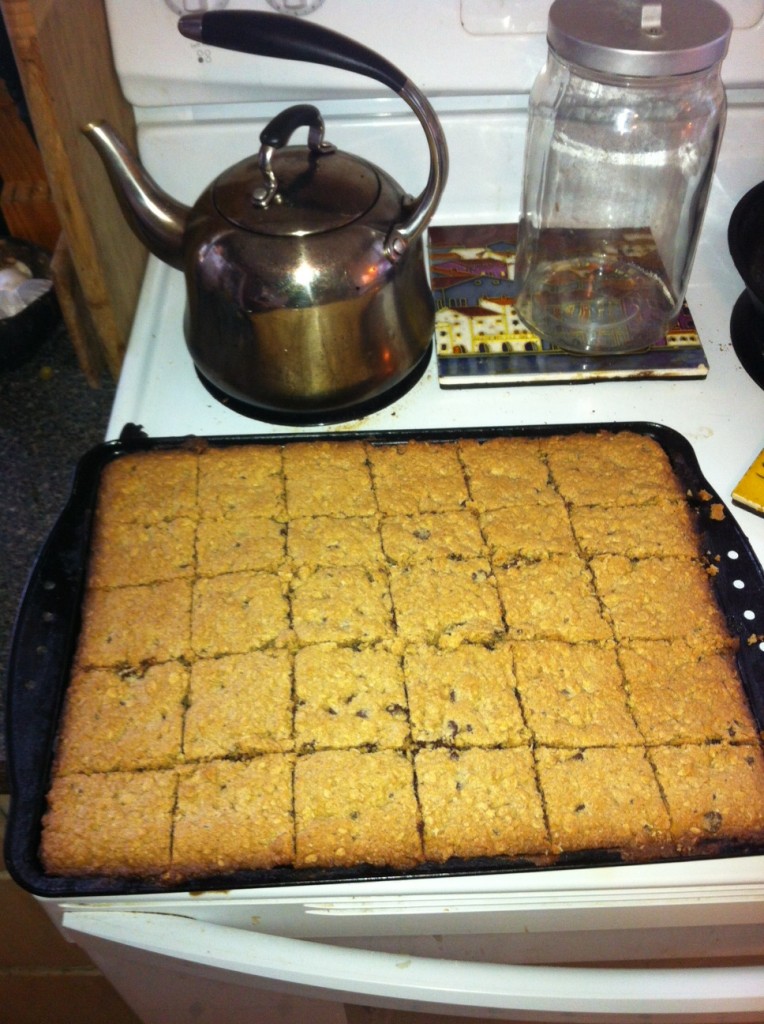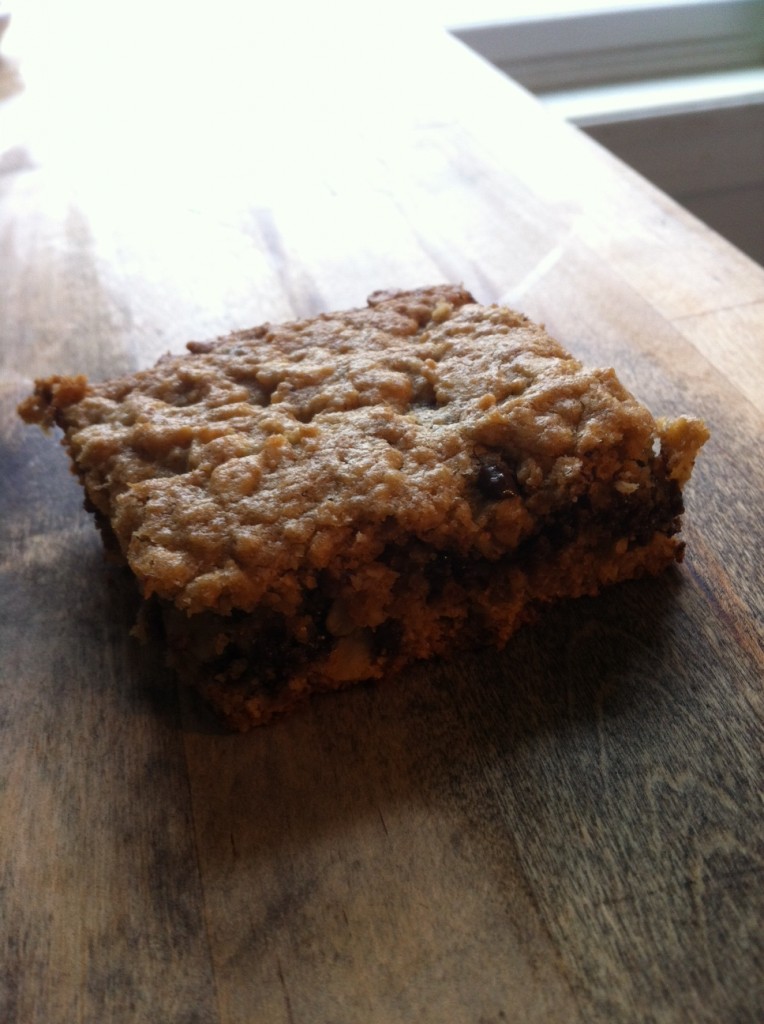 xo
Shauna