One of the many perks of sewing frocks for Bamboletta is the large assortment of fabric scraps that accumulate. I despise waste so am very frugal with cutting but no matter how I try there are always odd shaped bits and ends that just won't work. So I save them… ALL of them … and OMG how they pile up!
Some get used for shields for my current Days For Girls project. http://www.daysforgirls.org/
Some get donated to our kids school for use in art and craft projects.
Some my daughter wanders off with to make her own doll clothes.
Some wind up incorporated into more frocks for Bamboletta.
And every once in awhile inspiration hits and I get to make something special for one of my own children….
Today was one such day.
I finished cutting out the mermaids that I will be sewing this week …and at the end there were 3 odd shaped pieces of sequins left. Not enough to make even one little buddy mermaid and definitely not long enough to make a 15″. BUT if I seamed together the two narrow pieces and matched them up with the shorter square I could make a short 15″ mermaid (or should I say mer-dude).
My sweet little son Sky has been watching me make Bamboletta mermaids in every shade of pink and purple for the last two years … and he has asked …oh so politely for me to PLEASE PLEASE PLEASE make him a boy mermaid for 'Little Sky' (his Bamboletta). So I did!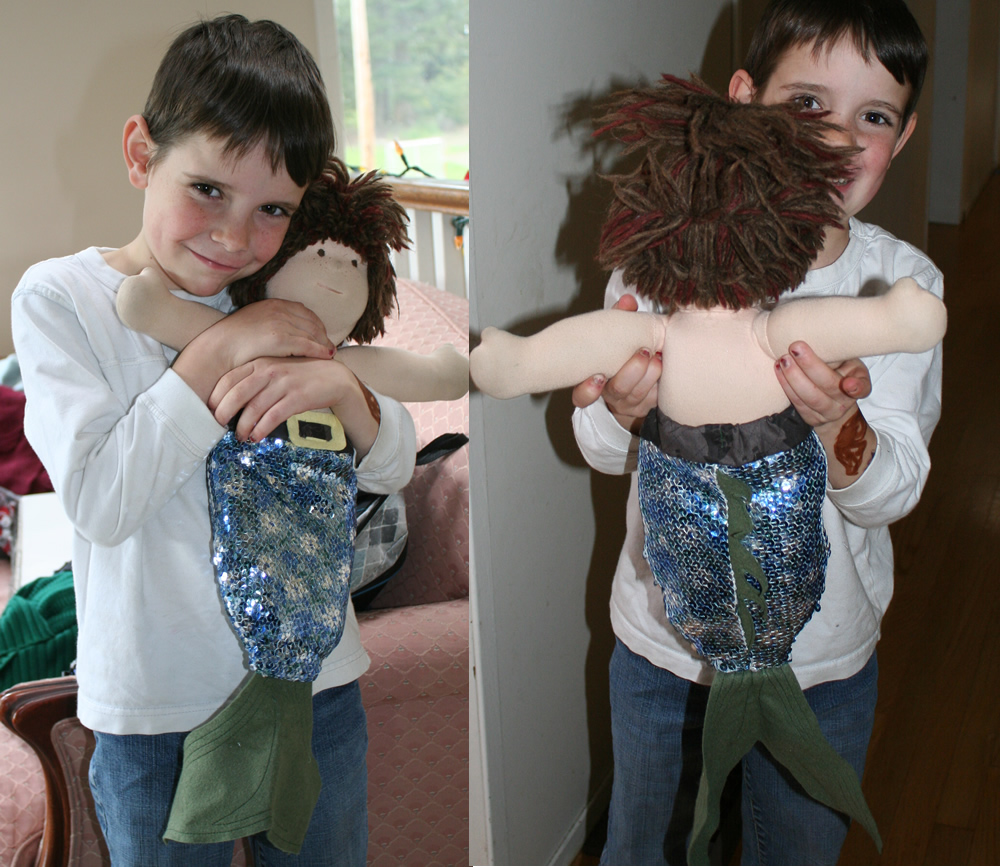 xo
Jes Goulet