I've been spending my time the last week harvesting nettle. Such a delicious gift of the season. My first mug of fresh nettle tea always seems to awaken me from my winter hibernation.
Here's one of my favorite ways to incorporate nettle into my weekly menu.
Rice Crusted Nettle Quiche
preheat oven to 400F
Crust:
1.cup uncooked brown rice
1.egg
coconut oil or butter to grease pan
Cook the rice until tender. let it cool slightly. in a separate bowl mix the egg. Add egg to the rice, and combine. 
grease your pan of choice. I usually use a pie dish. Today I used muffin tins though, for appetizer style quiches. 
Once the pan is greased, press the rice mixture in to form the crust. Bake for about 4 minutes.
Filling:
6.Eggs
5.Cloves of garlic
2.cups of Nettle (or greens of choice)
Pinch of sea salt
Chop the garlic and lightly fry it in a tiny bit of coconut oil. Crack the eggs into a blender. Add the nettle, garlic and salt. Blend until the Nettle and eggs are combined. It turns into a lovely green liquid! Pour the egg mixture into you prebaked crust. 
Cook about 40 minutes in a full pie shell, and about 25 minutes in the muffin tins.
Don't forget to grease your pans. I did… They turned out very rustic. Still delicious!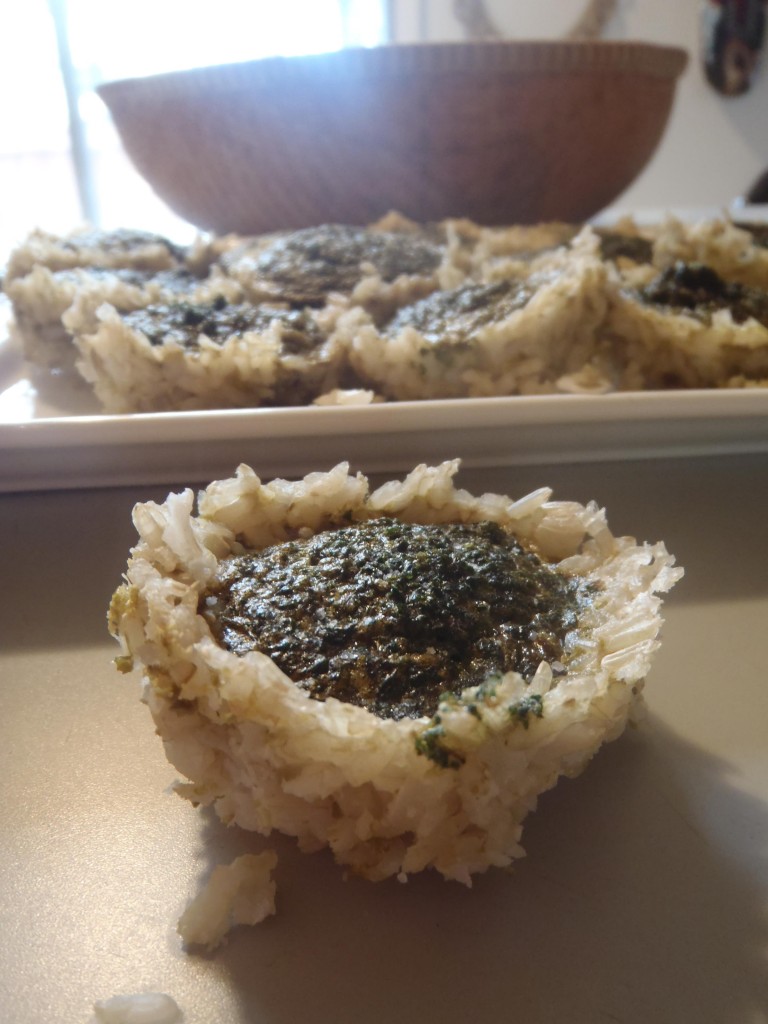 Enjoy!
Brittany XO