It's been a little while since our last mini pop-up giveaway, so today is the day friends! Because no dolly should be left to get cold in these chilly autumn winds, we want to offer one lucky winner this beautiful 5-piece outfit for their 15″ Girl Bamboletta! Outfit includes Nonna Sweater, corduroy pants, striped pink and white long-sleeve tee, brown felt mary-jane shoes and poodle undies!!! I'm actually a little envious of the winning doll, because this outfit is the cutest!!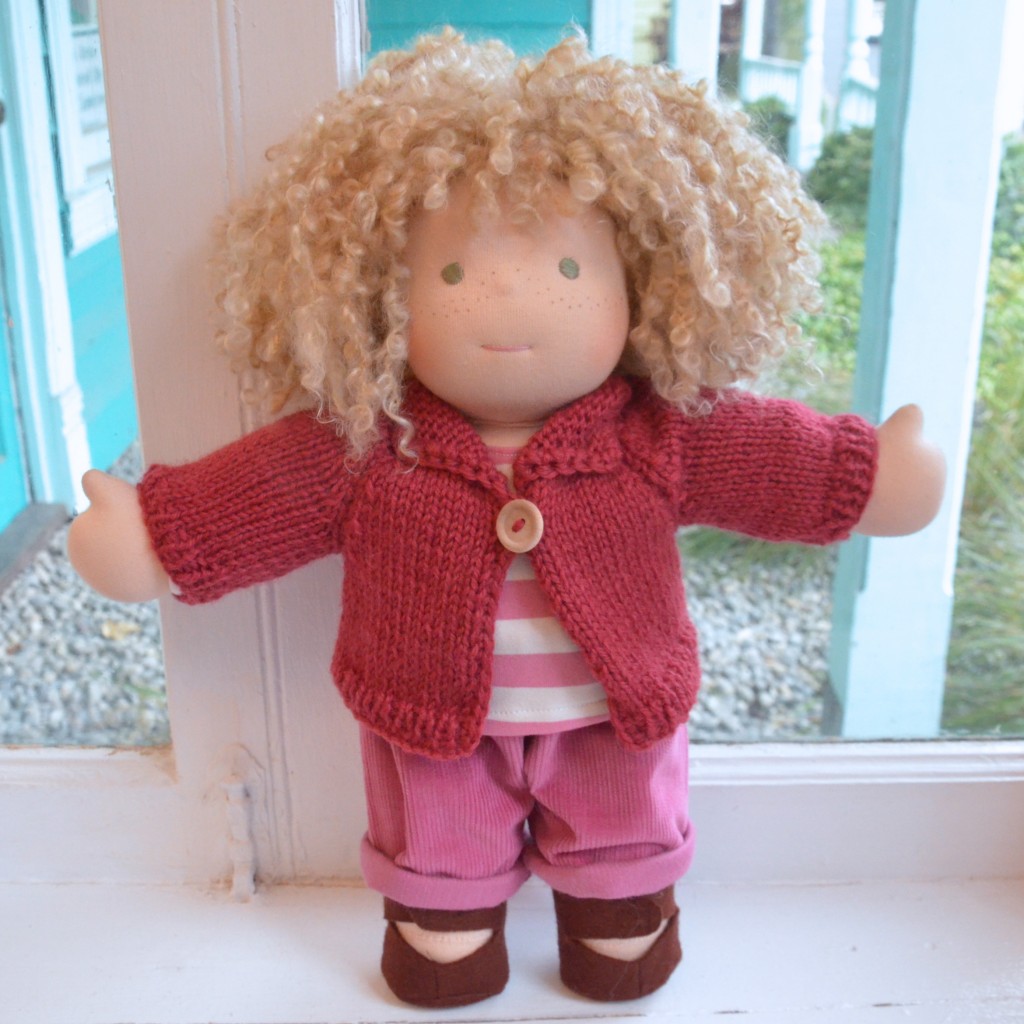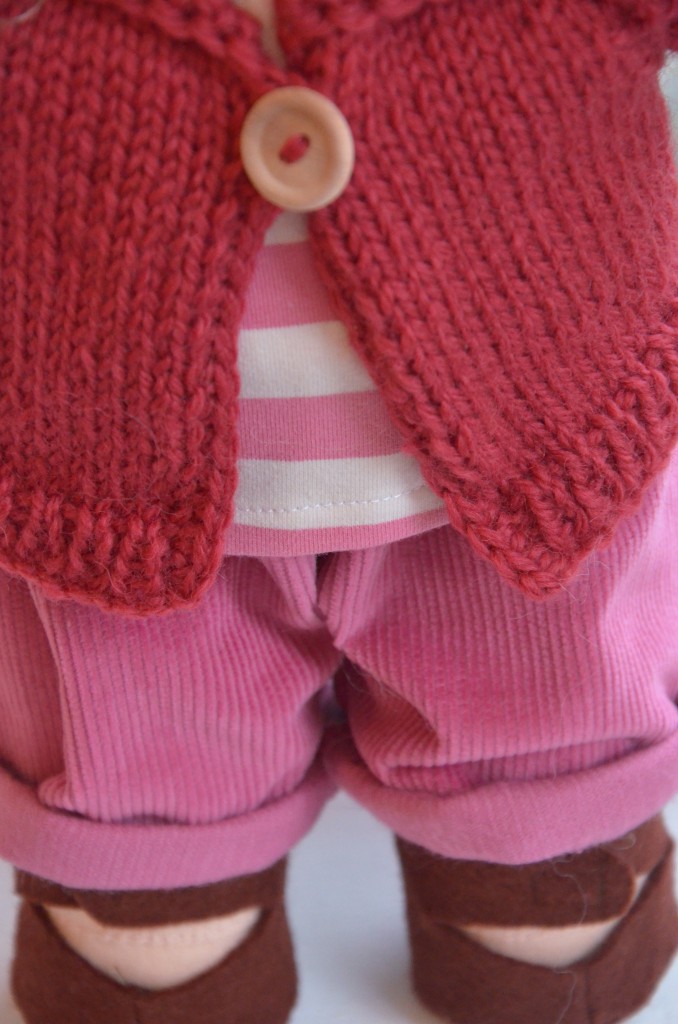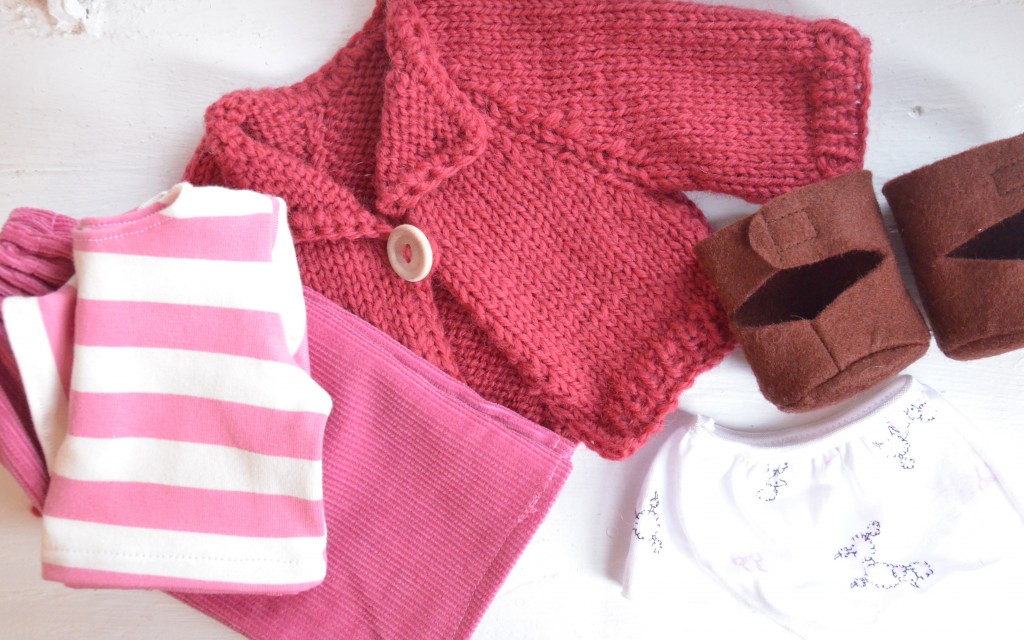 TO ENTER: Please leave a comment on this post. Entries will close today at 3pm pst and announce the winner shortly after! We will pack this sweet outfit up and mail it out tomorrow with our frocks and the shipping is on us too! Please only one entry per household. If you have won something from us recently, we ask that you sit this one out to give your friends a chance too 🙂 Comments on this post only will count, NOT on our facebook page. Also, if you find that you can't leave a comment, it probably means the contest has closed and it's after 3pm. If you don't see your comment right away, it has to be moderated…which I will do!
Good luck everyone and thank you for participating!
xo
Brooke