Want to treat you little ones to something nice and cold but the freezer is empty and the cubbies don't look promising either?
Here is a way to make your sunny summer afternoon a little cooler!
All you need is:
-blender
-ice cubs
-concentrated juice
-a glass
Step one:
Put a whole bunch of ice cubes in a blender and shave it until it's all the cubes have turned into a pile of white snow.
Step two:
Put the shaved ice in a glass and poor some juice over it.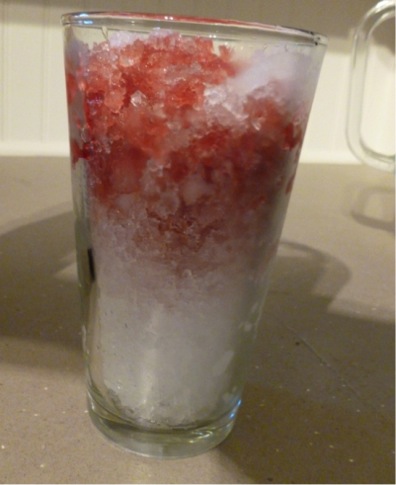 Step three:
Sit in the shade and enjoy your drink.
Ciao!!
Thamar