I know we've done these before, but it's been a while since our last one and we have lots of new friends now so we wanted to share a sneek into our Friday at the studio…
Our Fridays at the studio are often a division of two moods…we've got the ladies chatting, stuffing, laughing and listening to loud tunes in one room, then on the other side of the studio Christina hunkers down after her week of face sewing and puts on her accounting hat. Of course there's some serious giggles in the office, but it's usually an octave or two lower than the roar from the 'Great Room'!
Every Friday, some of the ladies gather around our big table in the Great Room and roll and stuff and roll and stuff all day long. Usually the day starts off with a bang and by the end of it, the ladies have gone a little crazy from the repetitiveness ..and so the laughing and the chatting and story sharing make the day pass quickly!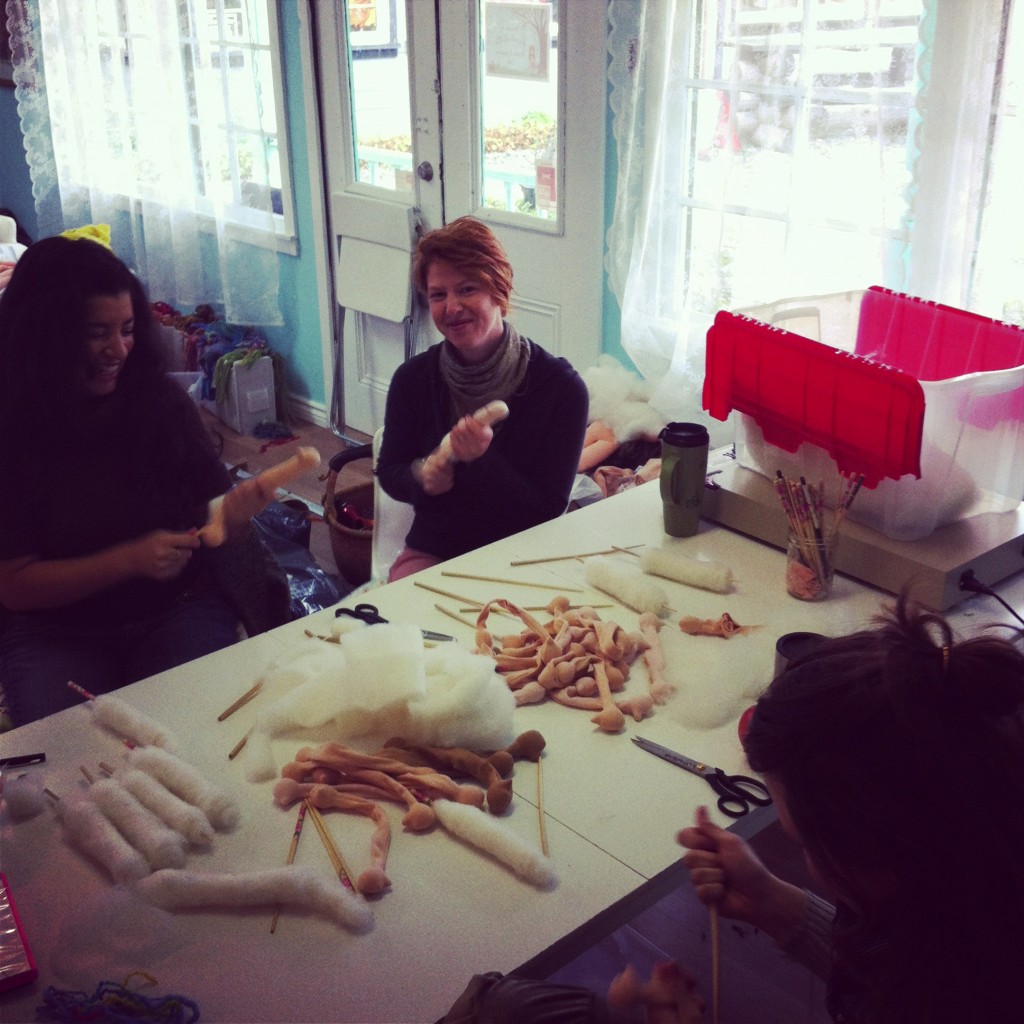 Fridays Brandi and our resident specialty yarn-dyer extraordinaire, Andrea, meet in the great room and start their 'yarn dance' for next weeks batch of hair…here are some of the colour combinations they planned out on the floor…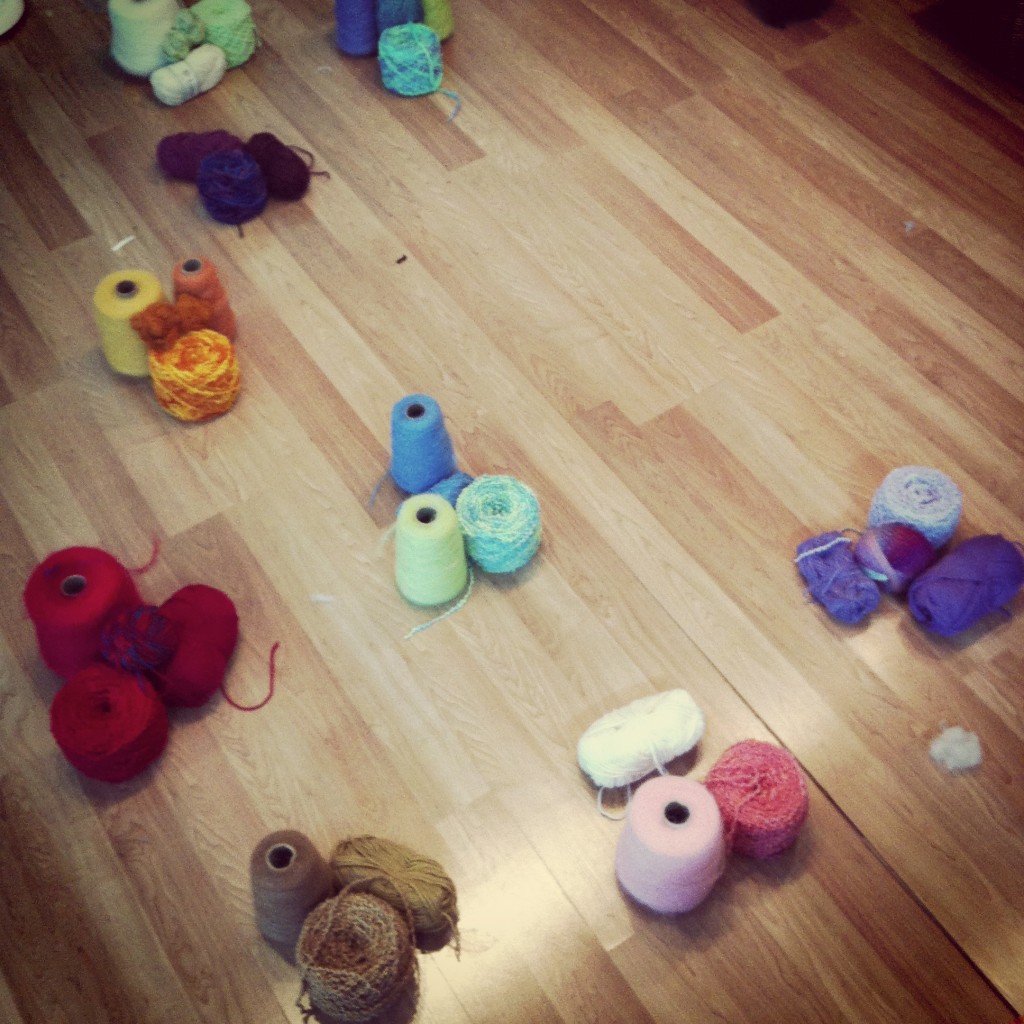 And here are the ladies dancing the yarns together…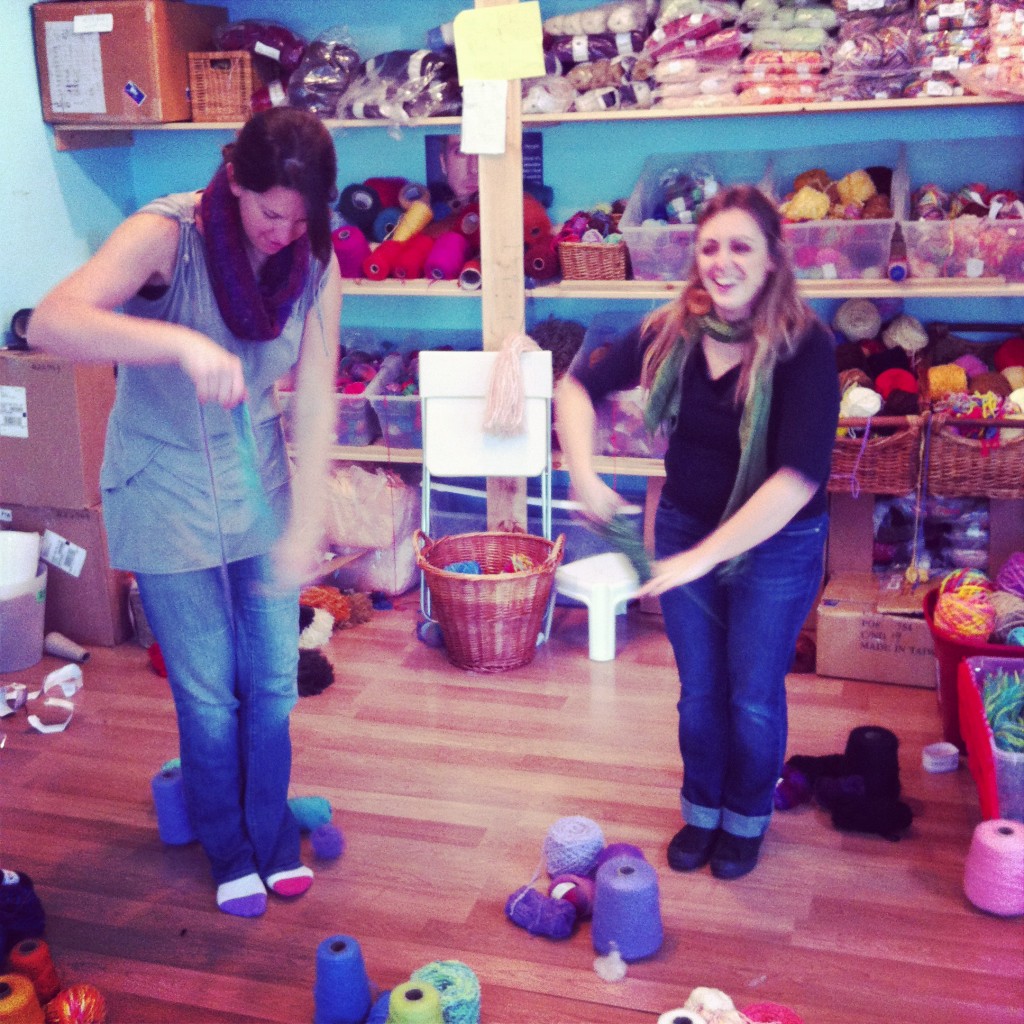 The 'fixing' area gets quiet on fridays as the ladies are busy with rolling and stuffing…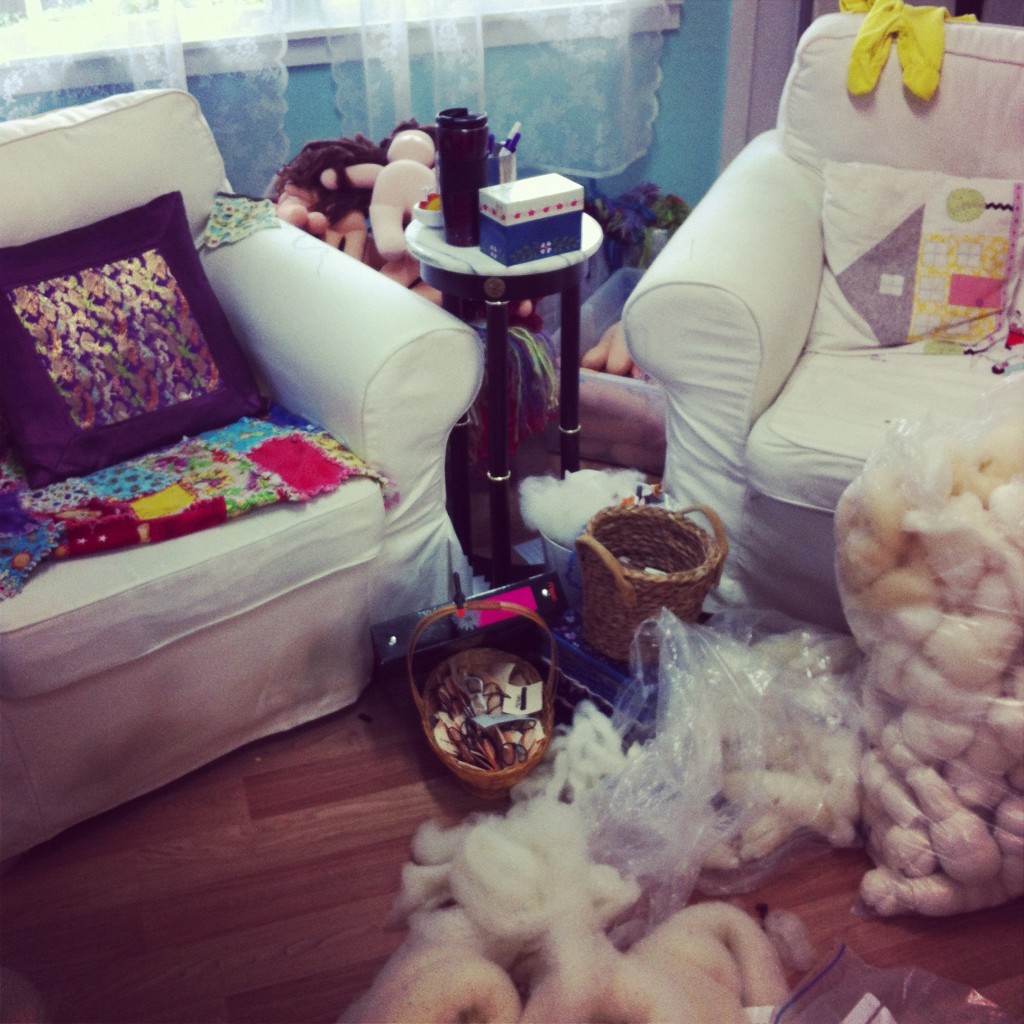 Today one of our sweet mama's Janice has popped into the studio to get some extra tips on hair sewing. It's so nice to be able to sit with the mama's who work from home and have a little chat with them…today was a treat!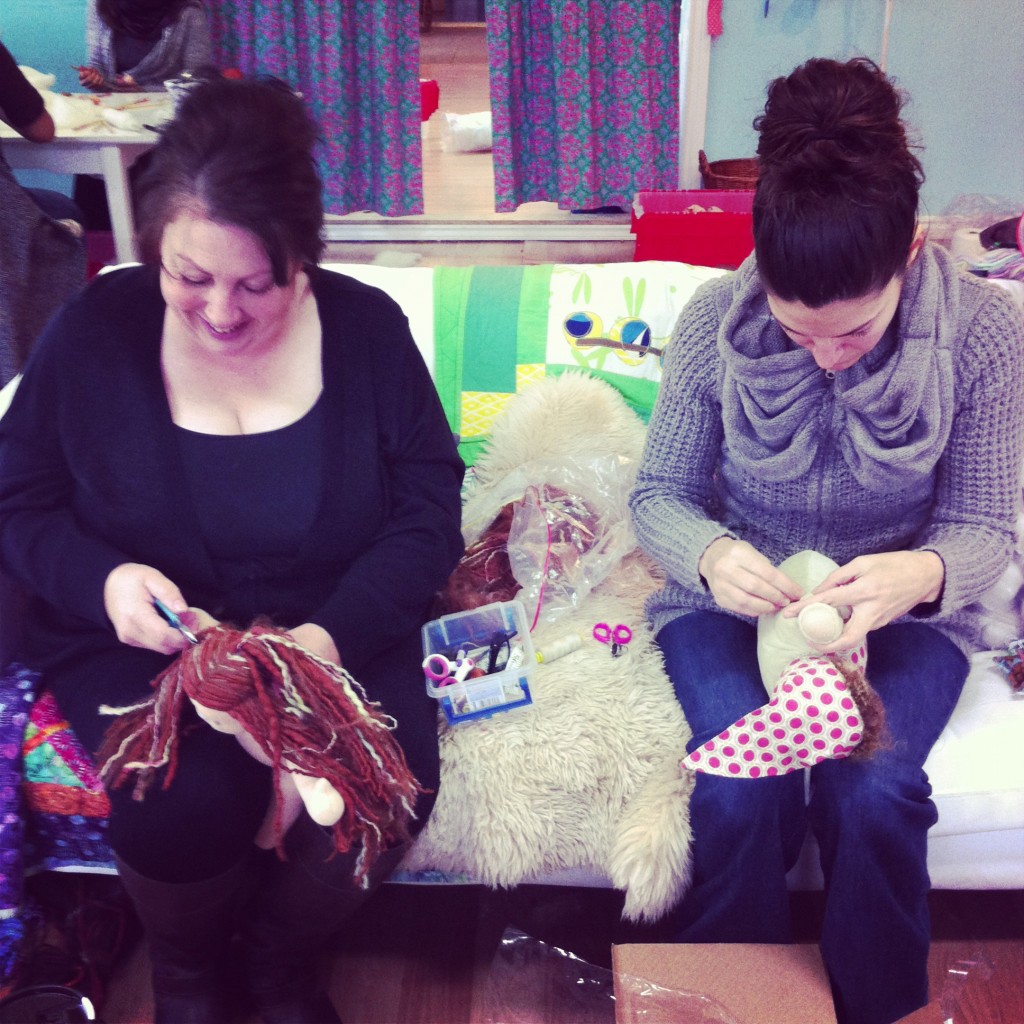 Did I mention I woke up this morning to freezing cold weather and frost on my windows?! We have our fireplace going today to warm up this chilly morning…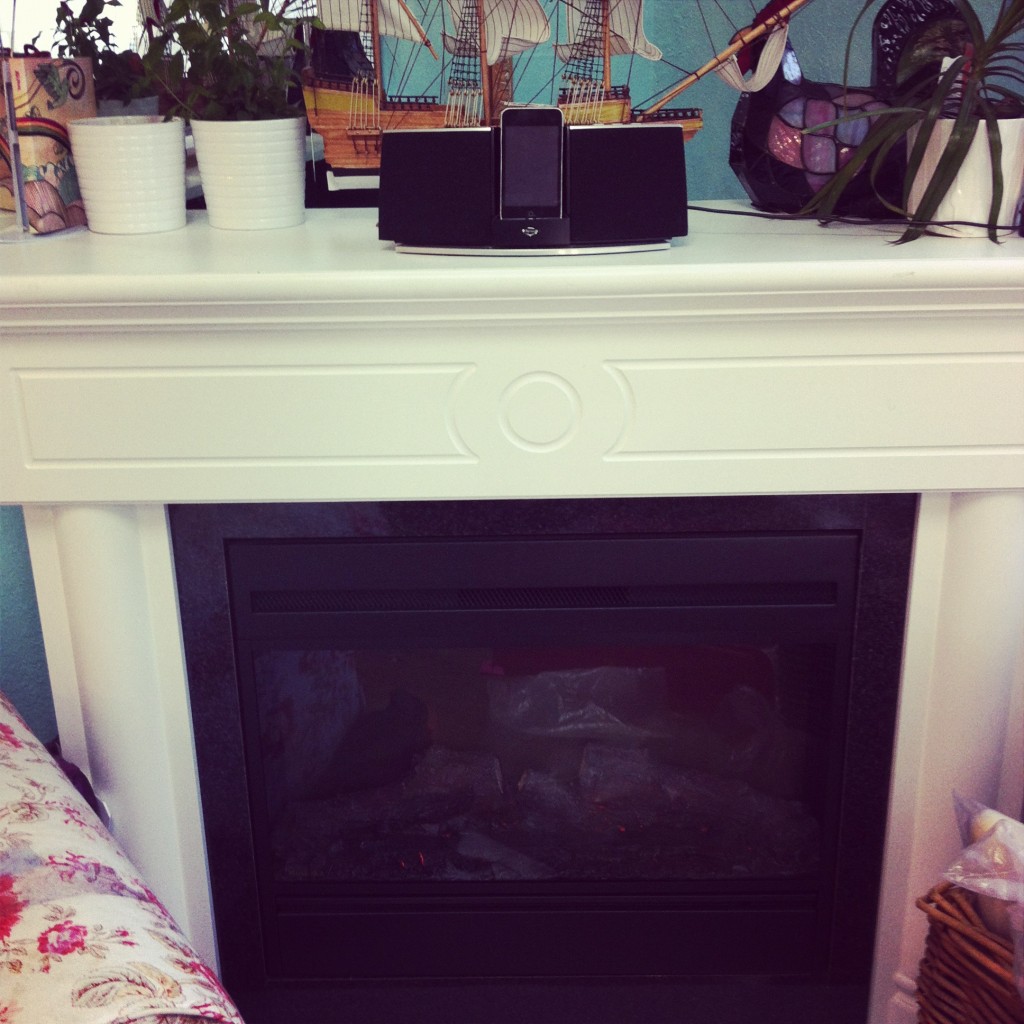 One of our sewing mama's, Susan, who machine sews the legs and arms, communicates with Brandi once a week to take our 'orders' of what we need…I found Brandi messaging her through the curtains!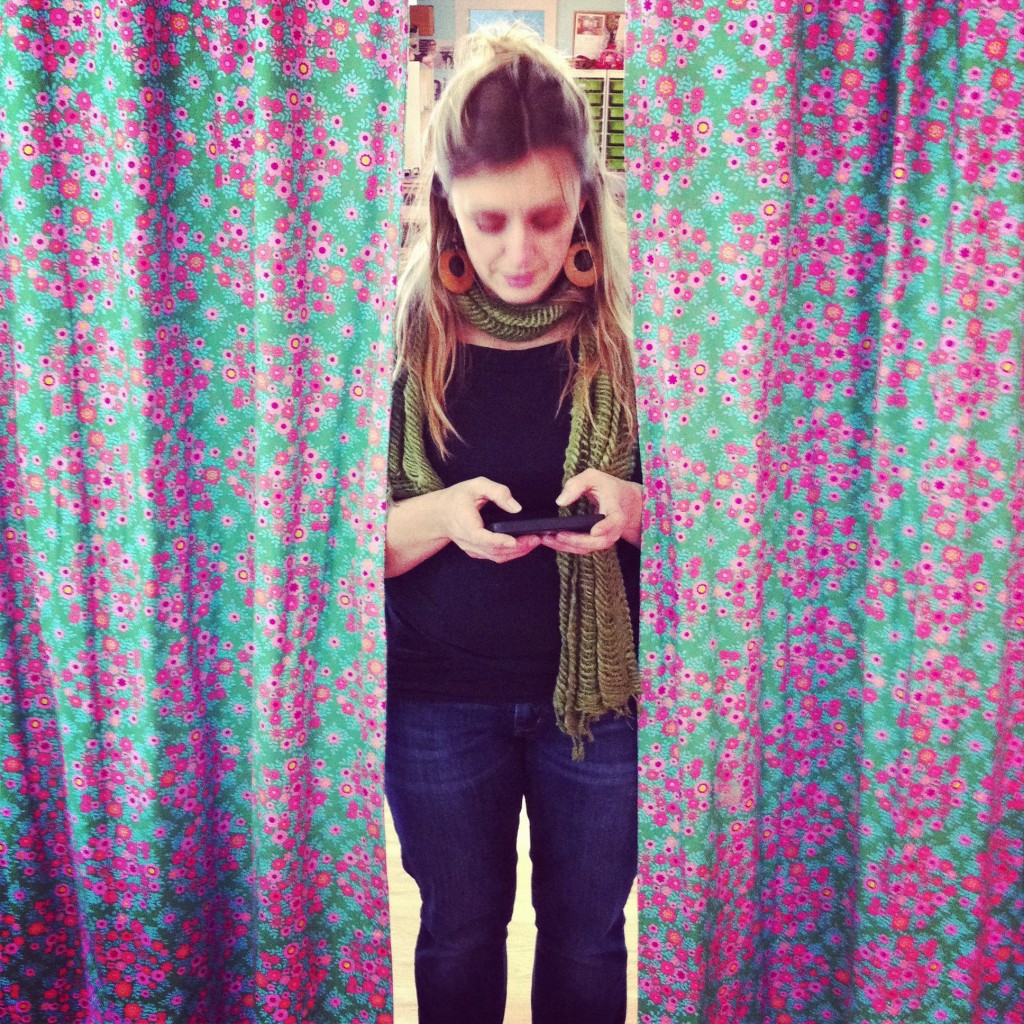 Thamar and Nicole aren't at the studio on Fridays…it's very weird when the ladies aren't around…it's so quiet on their side.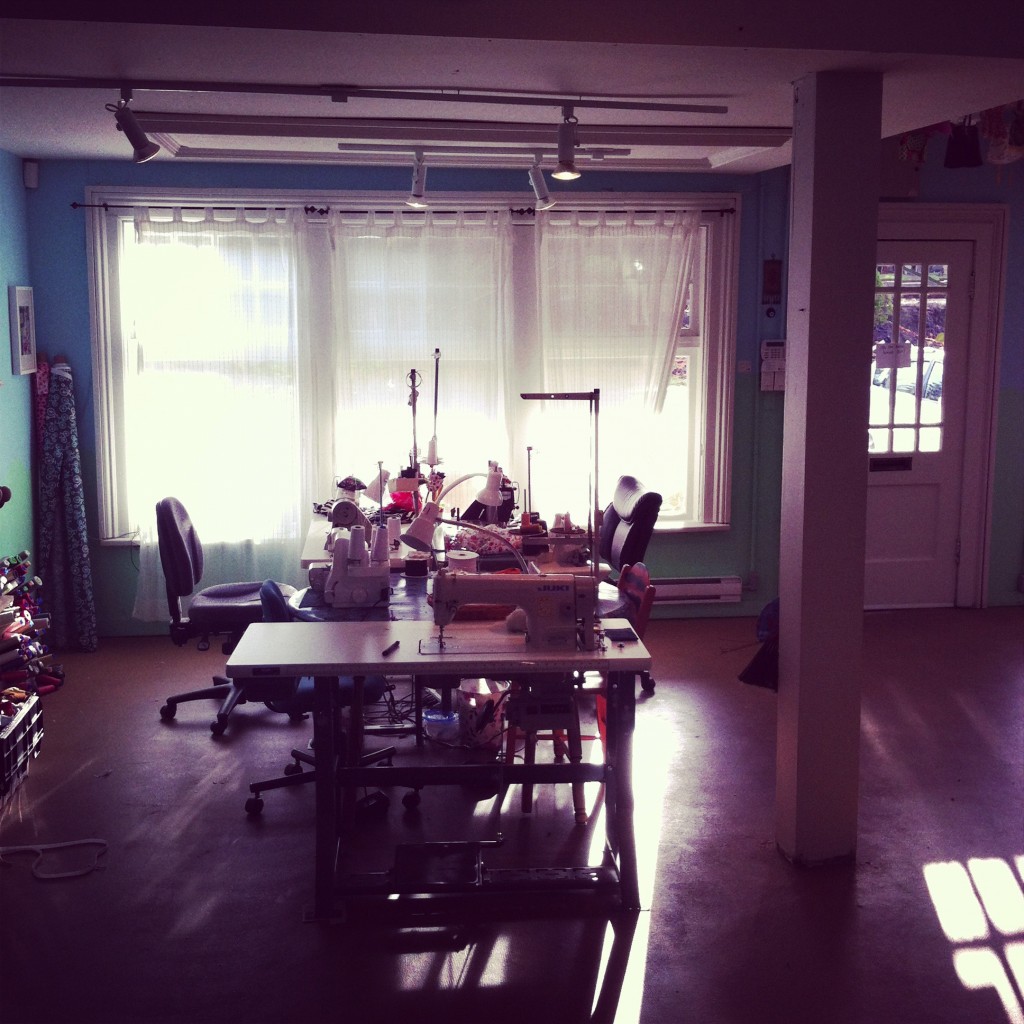 Here I am still in my winter coat..always at the computer  🙂 I like to start my Friday with the ladies in the 'Great Room' and then by lunch I've usually retreated into the office for some emailing and getting to all the things I didn't have time for the rest of the week…and of course for Christina's company  🙂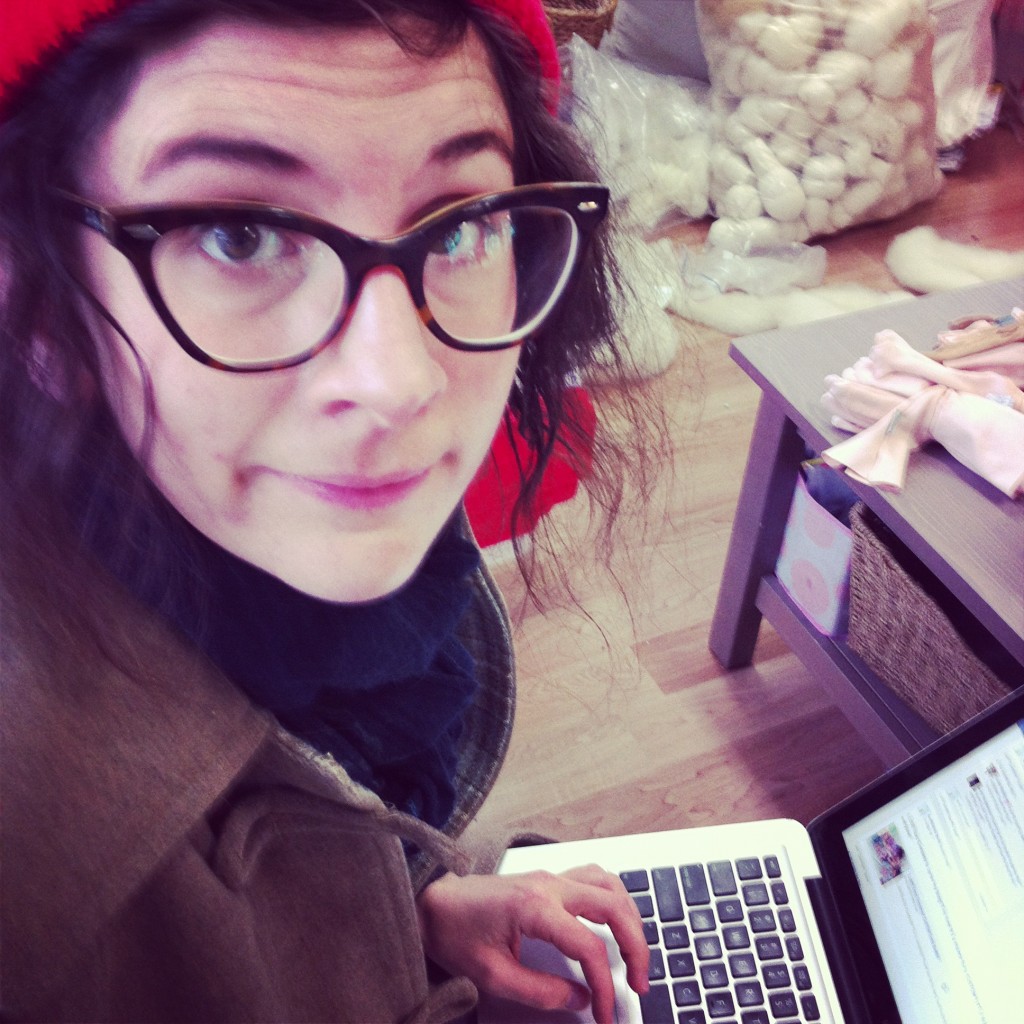 And of course there's Christina, who somehow manages administrative tasks with customer service and an upload! It's pretty common to find her behind two computers on fridays…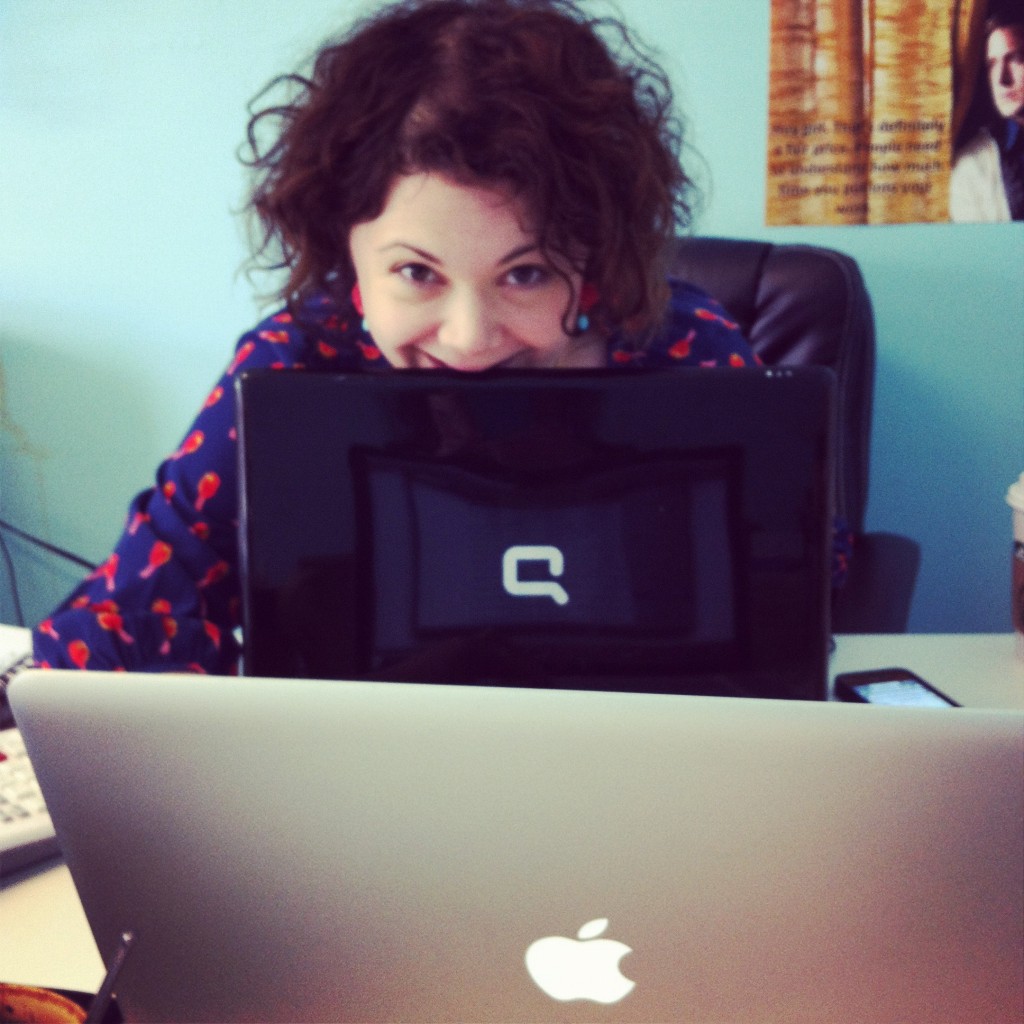 And there we have it friends! Another happy Friday in Bamboletta Land!
I hope you all have an amazing day and weekend and don't forget our upload today is scheduled for 3pm pst…see you then!
xo
Brooke and Team Bamboletta