I have this vision for my little studio shop at Whippletree Junction. I would love for it to be a sort of toy store/kids store that brings in local artisans from the Cowichan Valley and gives them a storefront to sell their wares locally. Slowly (mainly due to a complete lack of time) I've had the pleasure to meet a few artisans and have their things in my shop. I thought it would be nice to share them with my broader customer base too – I like the idea of us all being connected!
Today I'm featuring Rocks and Roots Apparel.  Nikki, Kristin and Carley are local moms who got together to create this line of uber sweet kids shoes, clothing and accessories using  natural materials. I LOVE the wee shoes – handmade with such care and with sweet little touches. You know, I've given most of my baby stuff away – diapers and clothes and toys but I've kept a few pairs of my boys shoes. Something about remembering how small their feet were and that they wore them so much has a special place in my heart.
Here are a few of their shoes we have in the store …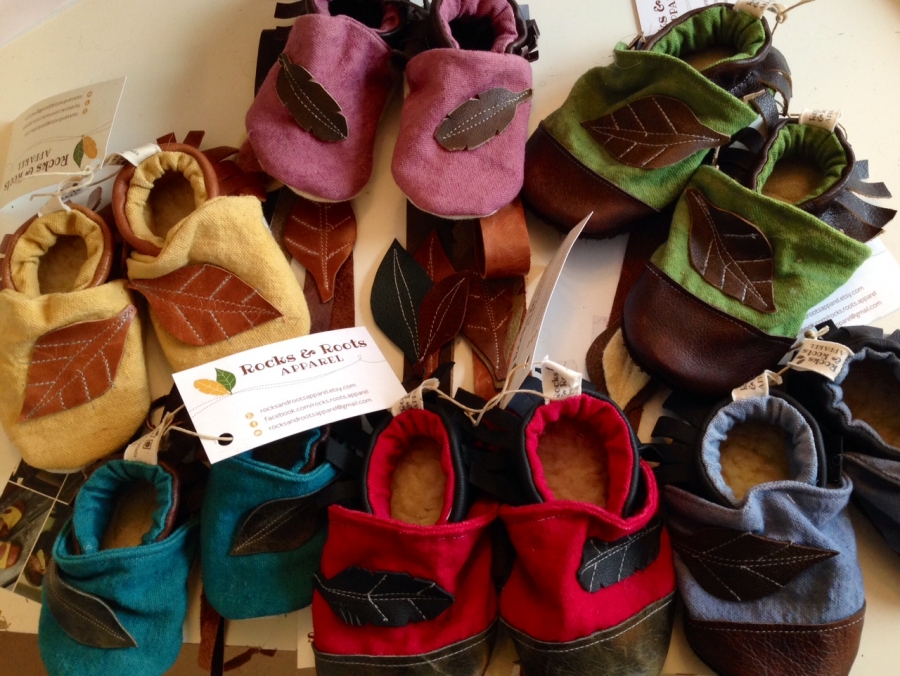 They also made us some super sweet leather headbands for dolls that we will have up for sale soon – we couldn't resist putting one in hair. Gah! Cutest!
xo,Christina