Hello Sweet Friends and Happy Friday!!
There's a lot of hustle and bustle in Bamboletta-land as we all prepare for another awesome week next week! Our resident Bamboletta helper Madz (Madeline) got the lucky pick today and she chose 'Rainbow', the gorgeous dark tan Sitting Friend with a flair for fashion.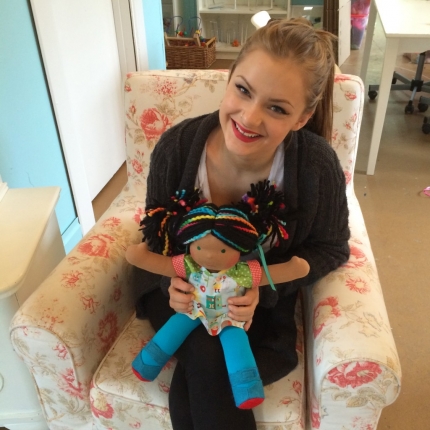 Hair styled by: Shauna
Clothing styled by: Christina
Likes: Shopping with friends
Dislikes: Not hearing the alarm and being rushed in the morning
The upload is scheduled for this afternoon at 12pm PST…see you then!!
xo
Brooke and Madz