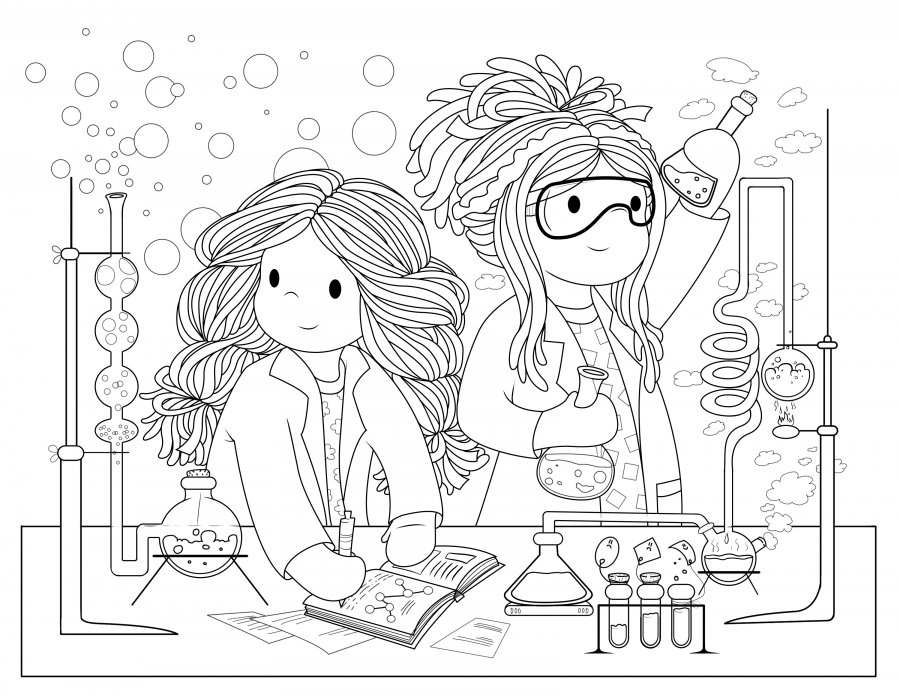 Hi, Friends!
I am thrilled with this week's colouring page – this is exactly the sort of thing I wanted to have created when I envisioned this project. One of the things I feel important is the need to keep little ones, well, little. This is the reasons why I design our dolls to be childlike and innocent – I think there is power in this as it allows our children to be themselves and not pushed into a vision of adulthood that some dolls portray .. you know who I'm talking about 😉 I want our little ones to be inspired to be who they want to be not what society pushes on them. I mean, I love princesses but enough already. So, I wanted pages to inspire and normalize cool things in life. So, girls doing science. Right?! Heck, yes.
This week's page is available through this link. Here's a tip to get the printing the right way that I just kind of figured out .. when you go to print the page in the presets there should be a place to change the orientation to horizontal.
I love to see the pages! Please tag #bambolettalove on finished ones for us to see!
Thanks so much,
Christina