Good Friday Morning Friends!!
It's a beautiful morning here in Bamboletta-Land and everyone's busy with stuffing, nose making and body making 🙂 Our resident cutie, Brandi, got the lucky pick this morning and she chose Beatrice!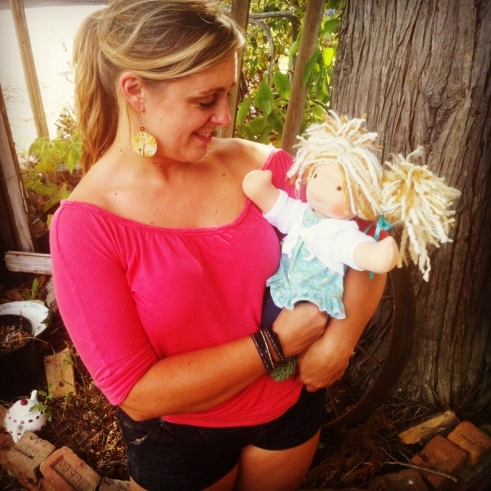 Hair styled by: Brandi
Clothing sewn by: Thamar and Nicole
Likes: Playing with dolls
Dislikes: Peas unless they are straight from the garden
Why she chose her: "I fell in love with the blonde hair and brown eyes."
Our upload is scheduled for 12pm PDT today (Friday). For information on how to get our dolls, please click here.
See you at noon!
Brooke and Brandi
xox