We hope everyone had some wonderful time off with their families this week! We certainly did!! We've been really enjoying all the photos of children with their new dolls on our Facebook page. I was getting a little misty-eyed myself over some of them…it's just so magical to see the joy in a child's eyes when they first meet their new best friend!
It's our weekly feature of Staff Pick and our resident doll stitcher extraordinaire, Rachel, got this weeks lucky pick! She chose this dark tan beauty. I fell for her too today when I was doing the listings. Her hair colouring is gorgeous and her face is so sweet…what's not to love?!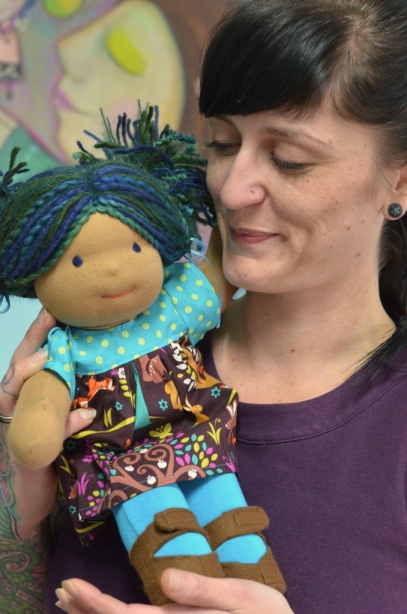 Hair styled by: Brandi
Clothing styled by: Brooke
Likes: Making snow angels
Dislikes: Wet socks!
Our upload is scheduled for Friday, December 27th at 12pm PST on our website…
See you then!
Brooke and Rachel
xo