Hello Friends,
It's a dreary Spring day today in Bamboletta land. The ladies are stuffing and full of giggles (this is what usually happens when the clock strikes 3). So even if it's rainy outside, it's sunny up in here! I've been a little slacking with the Staff Picks on the last couple of weeks, but I'm back on track! Hooray! So this week it's our gorgeous Shauna's pick and she has chosen Seven, the gorgeous dark skinned girl with the great sense of fashion!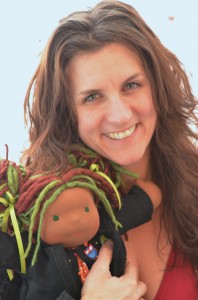 Clothing by: Nicole
Hair styled by: Brandi
Likes: Going to weekend markets with her friends
Dislikes: Neapolitan ice cream
Why Shauna chose her: "I love her name and sweet outfit".
Our upload is at 3pm pst tomorrow over on our website, see you then!
Brooke and Shauna
xxoo