We have a super exciting giveaway for you friends! We would like to offer one lucky winner this BEAUTIFUL Baby (girl) Doll, Hazel.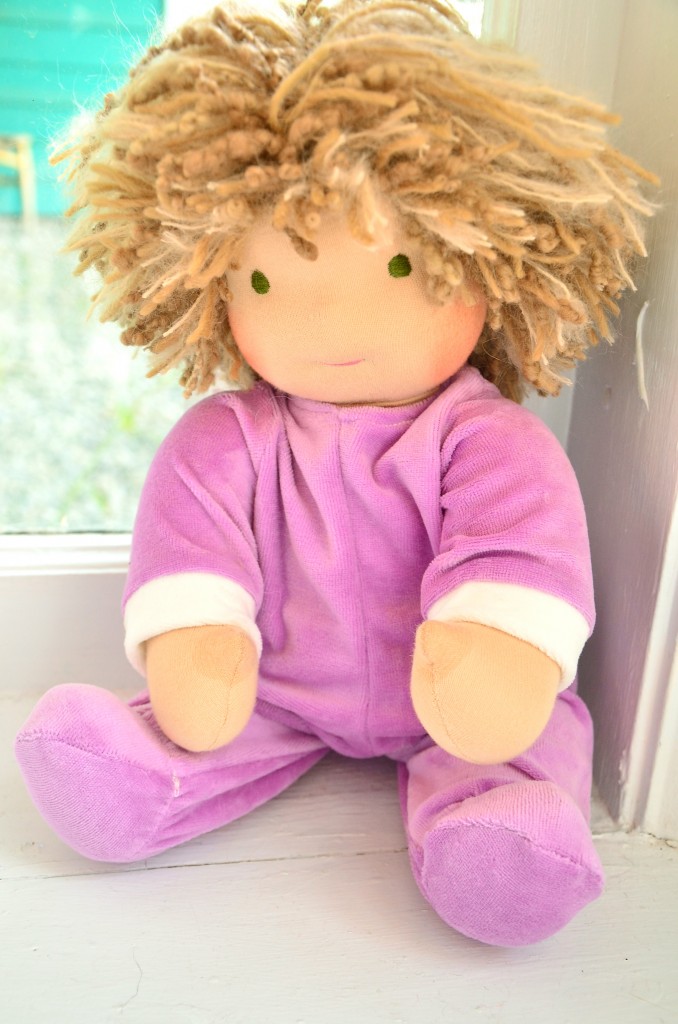 A little bit about Hazel: She has sunkissed skin, hair is made with wool and mohair yarns in a multi-tonal light brown colour with brown nubby bits and she has green eyes. She is wearing a velour sleeper and a removable cloth diaper.
The limbs of our baby dolls are attached using teddy bear joints, and are reinforced inside the body to withstand years of childhood play. These dolls measure approximately 14″ in height. They are hand made with wool, cotton, and lots of love.
You have three chances to enter! You must post a comment on our blog below as your first entry, then you have a chance for two more if you 'Like' our Facebook page and also if you Tweet about it!!
Not only does the winner get this beautiful doll, but we are also offering free shipping on her…worldwide!!! Please review our terms and conditions. This doll is intended for personal use only…please, please don't resell her  🙂
The contest ends Tuesdat at 12:01am est. If you don't see your comment right away that's because we need to moderate them. Thank you everyone and good luck!
xo
Team Bamboletta