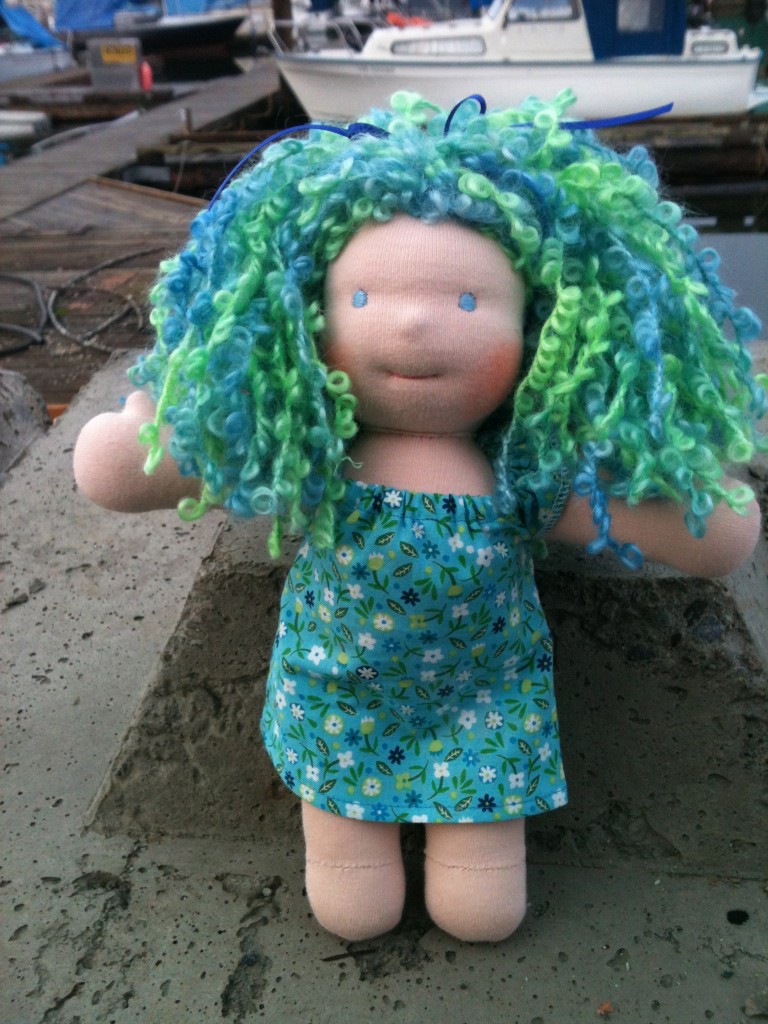 Well, here we are 12 days late for the 12th day of giving giveaway! Blog craziness and one technical mishap after another! But here we are with Day 12 and I'm kind of loving that it's being offered on Christmas Eve ..
Thalia needs a new home! She is a sweet little buddy who likes to hang out around boats! One entry per household. Contest is open to everyone, everywhere. I will draw a winner at around 9pm PST on Boxing Day.
Merry Christmas everyone!! I  have a favor to ask .. if you can and have a spare few moments could you please post the photo's of your kids and their dollies tomorrow on our Facebook wall? Really, you gals have no idea how much I LOVE these pictures, it's been a holiday tradition now for the past few years that my kids and I check in on the wall to see these pictures. Love them! And I know all the sewing mamas and studio gals love them too <3 Thanks!!
xo,
C