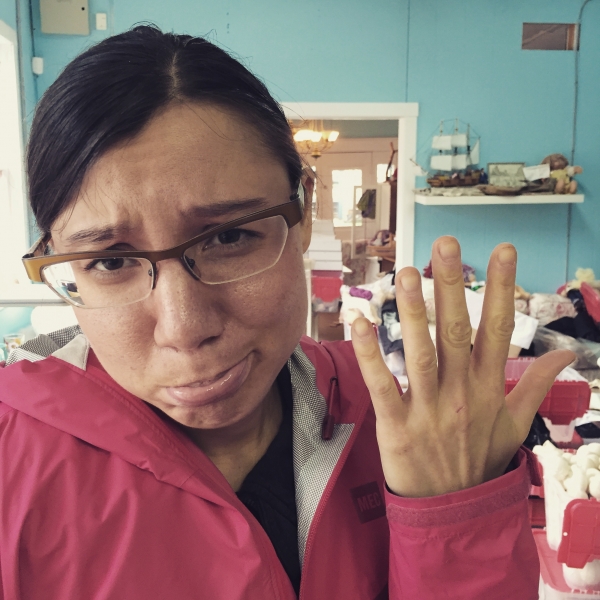 A few years ago something unfortunate happened at Bamboletta. Nadine, one of our amazing long time home sewers, lost her engagement ring. She had a hunch that perhaps it was lost inside one of the dolls while sewing the head onto the body – she's not sure but it was a small possibility. We scanned all our dolls through our 'Wizard' (a machine we have that is an uber metal detector) but no ring showed up in the scans. Sadly, the ring never turned up .. This isn't the first time this happened – we had another sewing mama a few years before have the same thing happen but she thinks her ring either disappeared during doll sewing or in one of her cakes she made for weddings. It's still a mystery …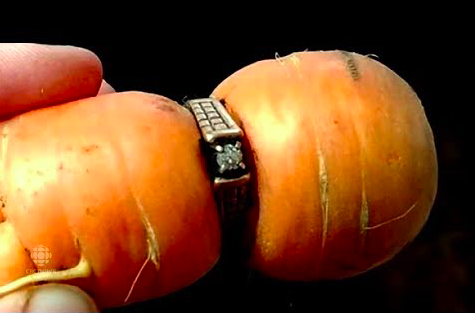 When I saw this story on the CBC the other day I thought of Nadine and her ring. Perhaps, one day years and years and years from now someone will have the doll she lovingly sewed and feel a ring in the dolls belly. Carefully, it will be pulled out somehow (like the doll is having her appendix out!) and the ring will be extracted. Hehe, I love to think of things like this.
Have you ever lost something and found it years later? I would think this to be such a great feeling – especially if it's something precious!
xoxo,
Christina