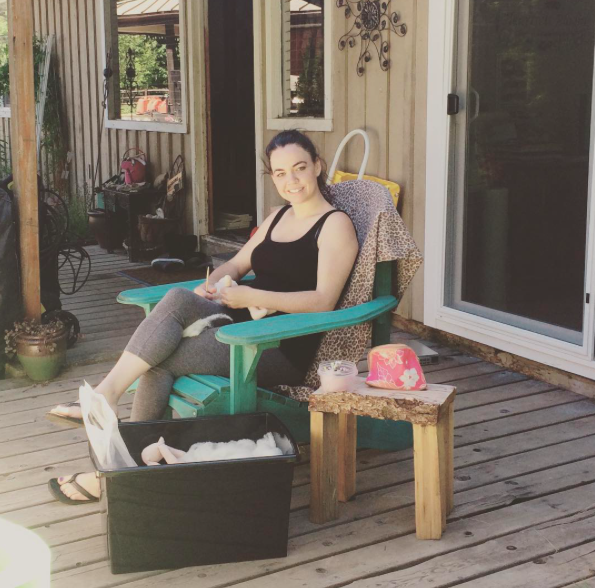 This is a monthly series I'm doing to introduce you to our amazing team here at Bamboletta. Today I'm introducing Alana. Alana is a mom to a 9 year old son and 6 year old girl and lives over on the Island where most of my Bamboletta production takes place. I've been lucky to have her work with us for 3 years now.
Alana is the lady who makes our doll heads and sews various dolls together. She is def a maker of all things – aside from work she creates all sorts of crafts – from woodworking projects to dream catchers! You know those cute little felt clips you see in the dolls hair from time to time? Yup, that's Alana.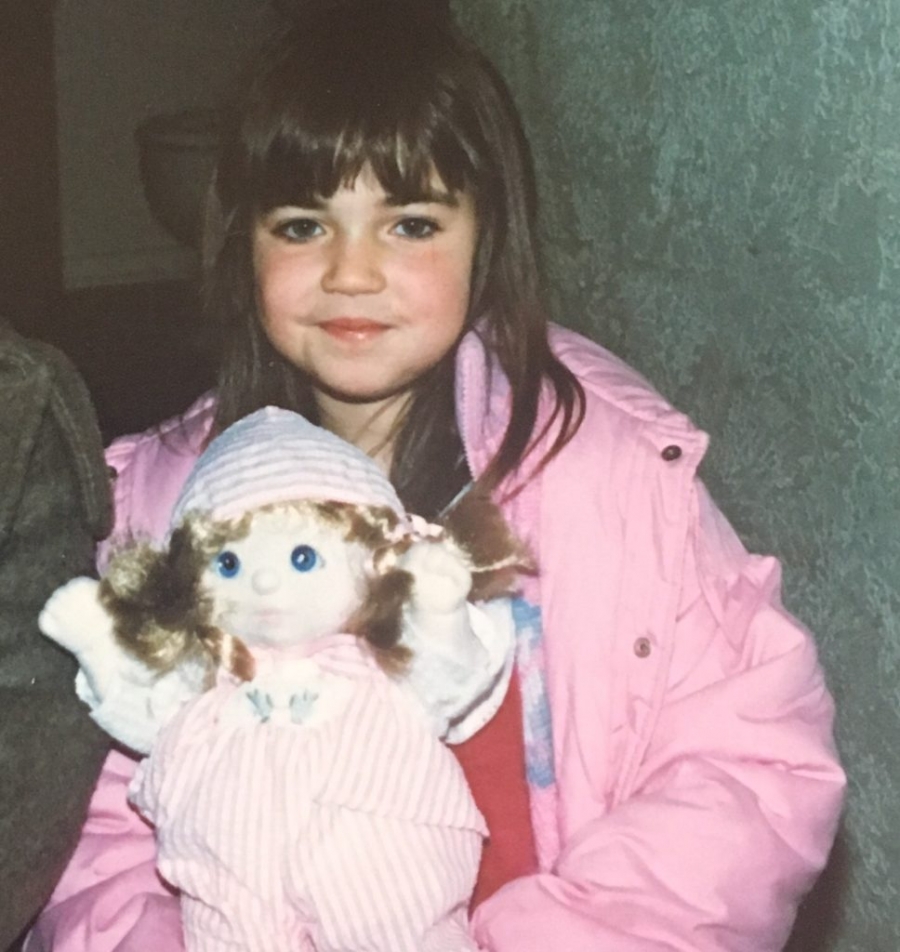 Little Alana and her fav doll growing up. The doll love is strong in this lady!
Prior to working for Bamboletta, Alana worked in foster care in Alberta. The quote she often reminds herself of is 'The days are long but the years are short' – working from home allows her to stay home with her children and able to participate in every aspect of their young lives. Alana says they fight and argue like most siblings do but have an incredible bond that she knows for sure that being a stay at home and working from home has helped them nurture a great relationship.
While rolling heads and sewing dolls together, Alana loves to listen to the radio. 2 years ago she did what many of us say we want to do but just can't (maybe I'm speaking for myself here) – she gave up cable. video games AND the internet. Gah! So music is really important to her and she's happy it's such a big part of her kids lives.
Alana is such an important part of our team (as are all the ladies!) and we are so fortunate to have her with us. Thanks, Alana!