Step 1: Gather all your supplies:
fabric – ribbon – dried lavender – sewing machine – thread
Step 2: Cut your little pouch out of chosen fabric (size or shape is up to you, I used a piece of cloth from 6″ by 3″)
Step 3: Put face sides of fabric together and place your ribbon at desired location.
Sew around the edges and make sure you leave a spot open (approx 1-2″) so you can fill the pouch.
Step 4: Flip the pouch right sides out and fill with desired amount of lavender and sew the opening close (by hand or with your sewing machine).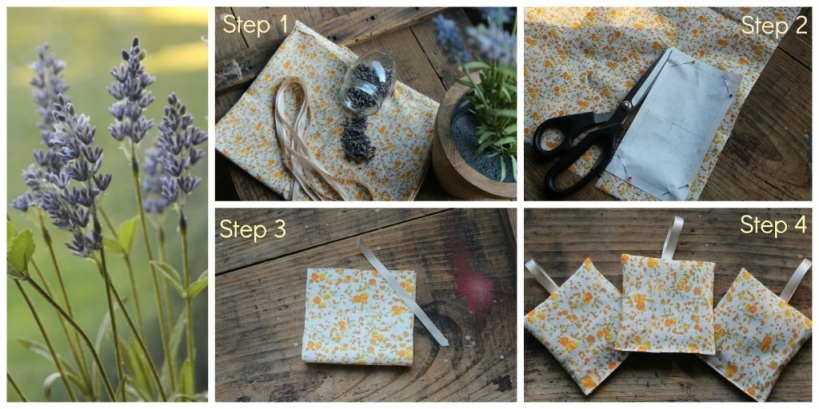 Have fun!!
Thamar