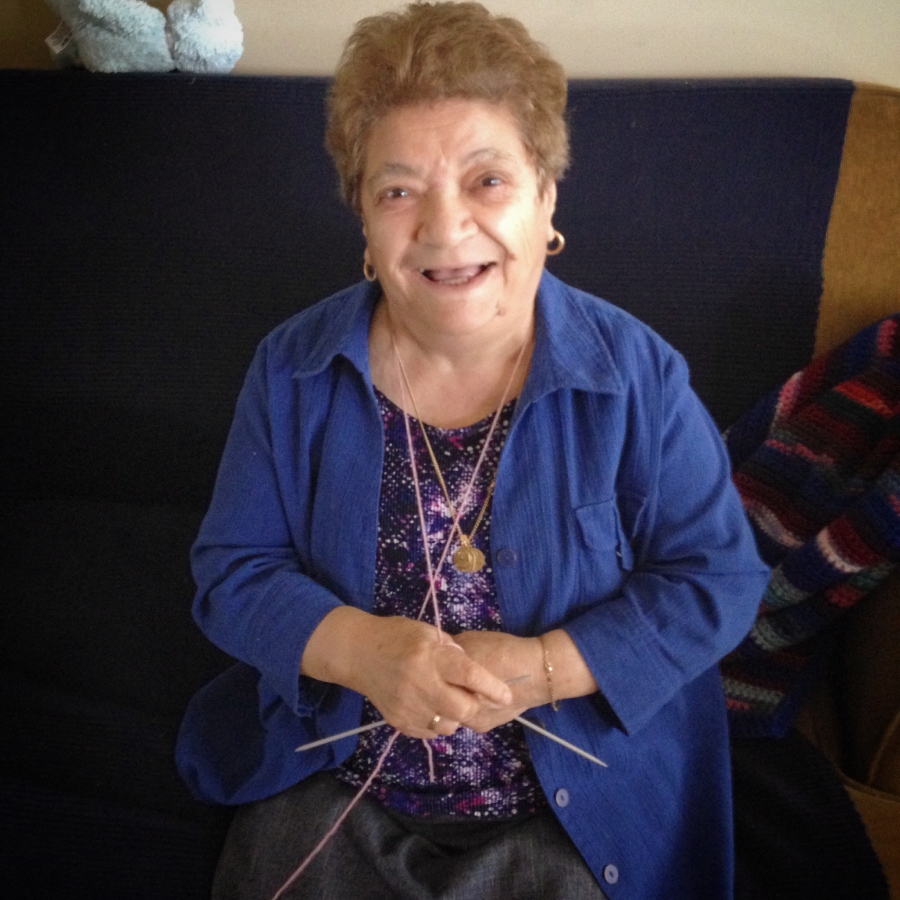 This is my Nonna, she is my original doll sweater knitter. Her knitting slowed down for a while but she is back in action, something which she is really happy about.
We get the most lovely emails from people telling us about how our dolls have inspired them to pick up the needles and knit for their dolls or dust off the sewing machine and start making some outfits. Being a bit of a spark for someone's creativity makes me  incredibly happy and honored.  I believe we need creativity in our lives, as much as air and food and water. To me, creativity connects us into something – that timeless bliss – be it when you sew, or knit, or give your fridge a really good clean (I did this today – so satisfying!). Creativity is such a loaded word – people often connect it with something artsy – but I really think it's anytime you are in the 'zone'.
Any ways, enough of my musings. I recently found out about this whole wide world of knitters for doll stuff – it's amazing! I did a post asking people on Facebook for their patterns and knit goodies so that I could comply a directory of sorts. We get asked from customers where they can find patterns so this is an easy place to point them.
Some of these are free, others are paid for. I'll tell you another thing that makes me happy – that there are people out there creating income for themselves by selling stuff for our dolls. Bamboletta is  like a flower or something that sends off thousands of seeds and ,to me, blooms with creativity.
*If you knit and have patterns available/knitted goodies for sale please email me at christina@bamboletta.com and I will add you in!*
First off, Brandy Fortune's book!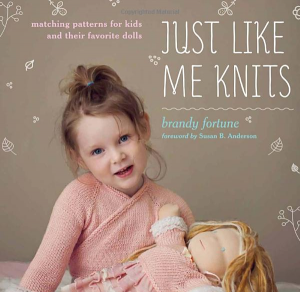 So, this should keep you busy for a while! Next Directory I'll create is a Doll Clothing pattern one.
Happy Knitting Everyone!
xo,
Christina