Over the last 2 weeks I have had the pleasure of training 8 new home sewers. For me it is so much more than a job training session. It is an opportunity to spend time meeting new women, initiate new members to the Bamboletta team and share the skills and vision that Christina shared with me years ago. My favorite part is when everyone is sewing and the conversation begins. Of course these moments
are short because we have so much to learn, but inevitably they happen. There is something so timeless about women chatting and doing handwork together.
One of my lines that I use during the training session is, 'Christina is an artist and we are being asked to help create her art, so consider yourself an artist.' I get such a warm feeling witnessing a new sewer learn, struggle, complete their first doll and bring it in as a completed work of art. Making a first doll is a moment that will not be forgotten. I always feel so honored and blessed to train new sewers.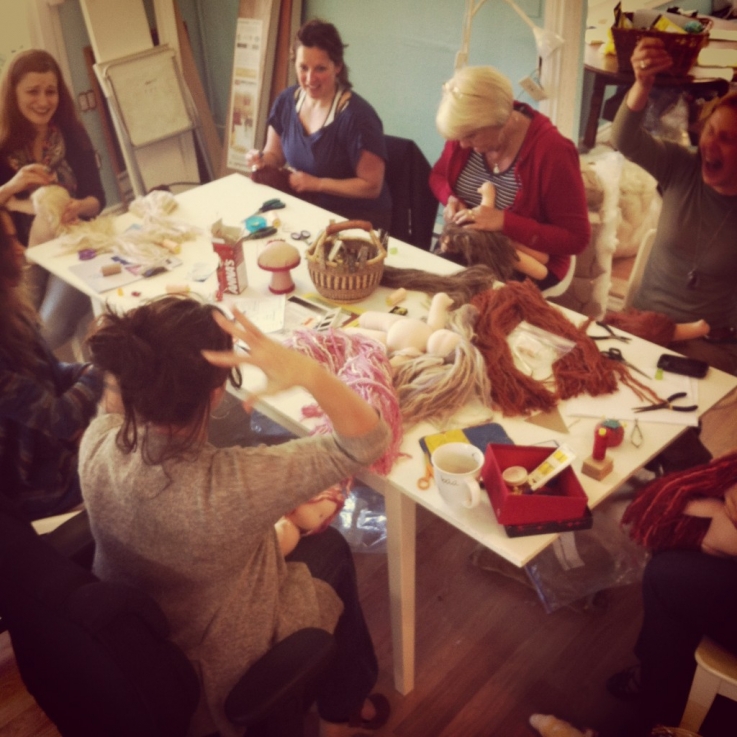 xo
Shauna