Hello Friday Friends!
This weeks style blog has been brought to you by the gorgeous Shauna who (admittedly) did me a solid by taking the photos and organizing it this week. I'm loving how this segment is becoming more of a studio effort and hats off to 'ma girl' for her good eye and iphone photo taking skills.
So here's our stylin' ladies of the week…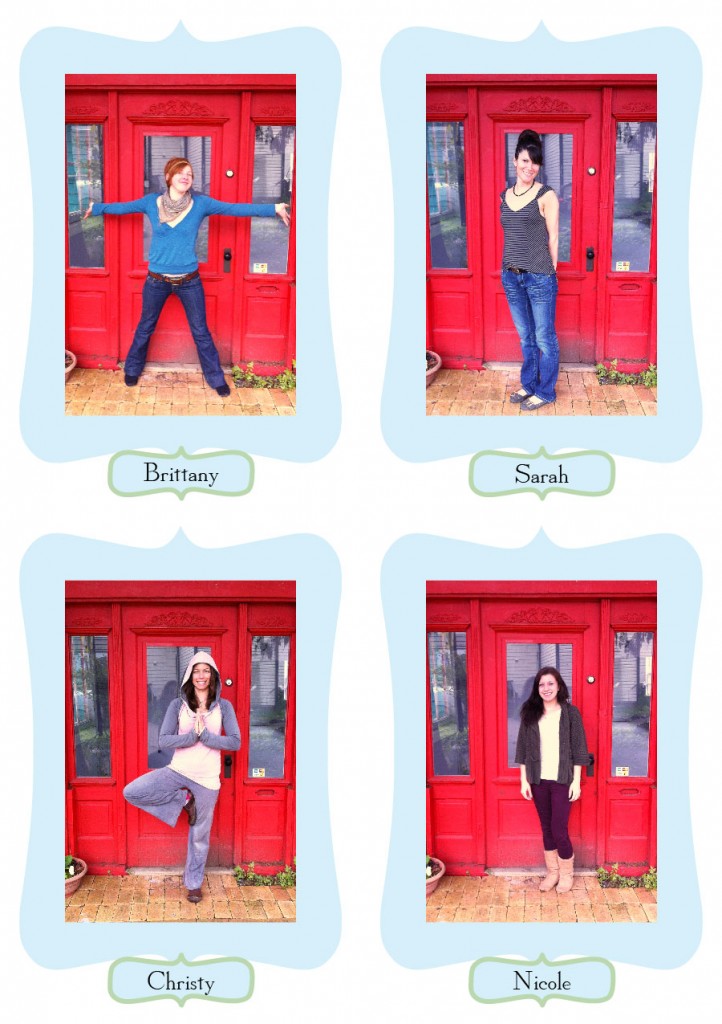 Brittany: Pants (Fidelity), Shirt (Vintage), Head Band (Random string I found in my house), Belt (Vintage)
Sarah: Top (RW and Co.), Jeans (Illegal), Shoes (Joe)
Christy: Bolero and Hoody Top (Jenni Mack), Merino Wool Pants (Ali Bertin Clothing), Necklace (Handmade by friend), Shoes (Vintage)
Nicole: Sweater (Vintage), Top (Winners), Pants (Warehouse One), Shoes (Ardenes)
We've been joking that our 'style secrets' are all getting revealed here, like our studio's mutual addiction of Joe clothing, but hey, who doesn't love a clothing treat to break up the sometimes monotonus task of grocery shopping?!
I hope you all have an amazing weekend!
xo
Brooke