My days are filled with drafting, cutting, sewing and pressing.
Here is a little peek in my world at Bamboletta….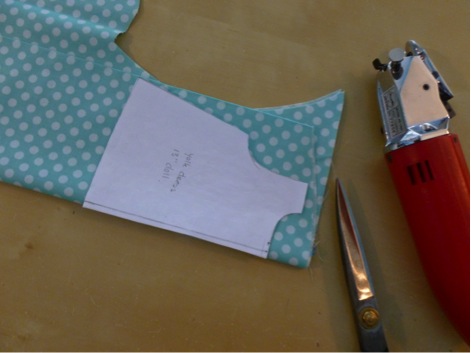 I start with cutting the pattern pieces out. Front, back and the sleeves. I cut 4 dresses at the same time, the home sewers mostly will cut some more in one go but here in the studio I only make an average of 4 dresses at the time.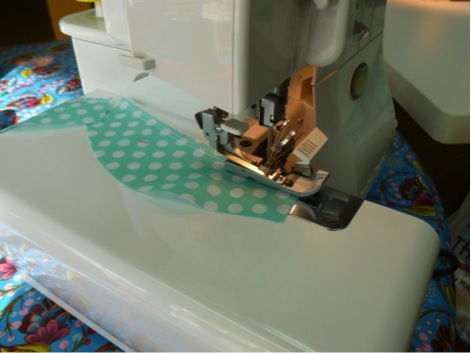 After cutting I move over to the serger, it's my best buddy, I love how it finishes the edges and sews seams together so neatly.
I make sure the front polka dot is ruffled onto the denim yolk and serge this seam too.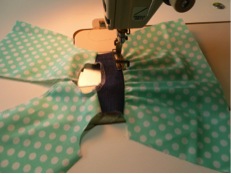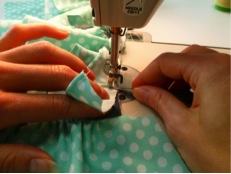 When I have done most of the serging (shoulder seams, neckline) I move to the strait stitch sewing machine and topstitch and sew the sleeves in.  I move back to the serger and serge the sleeve and side seams. I finish it of with a nice serge on the hem and move back to my Juki (straight stitcher) and  sew the hem and centre back down. My last, but very important step is sewing on the Velcro.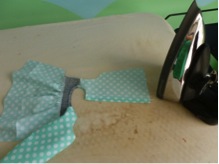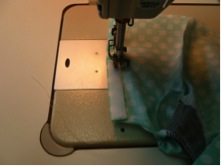 Pressing and ironing are important steps throughout the process, it avoids creases and wrinkles who are impossible to get out after the dress is finished. When the dress is done, I  have to give it a last little bit of steam to make sure everything is nice and tidy.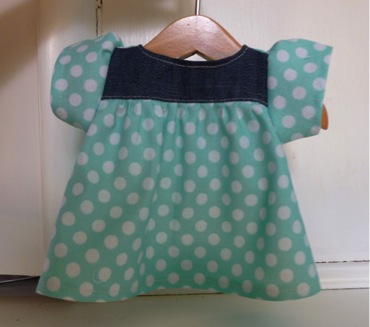 Thanks for having a look in my little factory!
See you soon,
Thamar