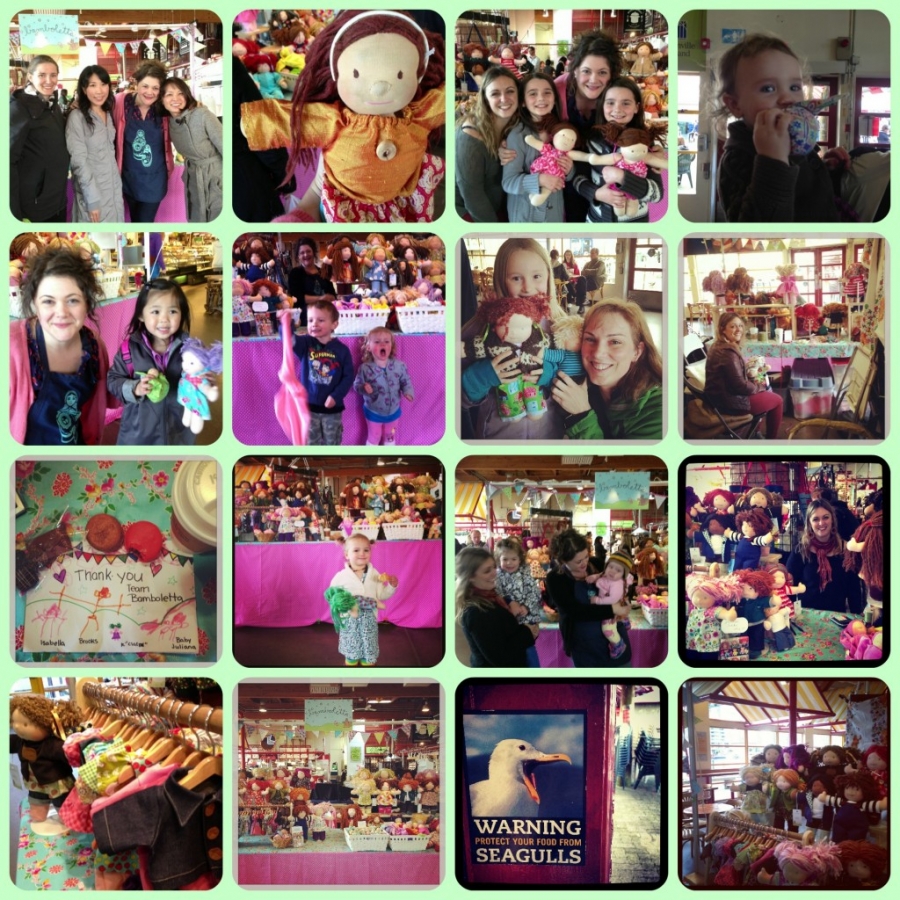 One of the first things I did when I started making dolls, almost 10 years ago now, was sell the dolls over in Vancouver at various markets and craft fairs. And as you've probably heard me say before it was really the 'food' that made me grow. I would literally be buzzing with excitement after a market – all that positive energy and the kids! OH – the kids, how I love the kids! Them picking their dolls out and then later bringing me their dolls for a visit, there is nothing better on earth than that feeling of being a part of a little one's childhood. I am the 'doll lady'! Gah! It's kind of the best. One of the reasons that John is so supportive of Bamboletta is because he'd help me out at markets and would see people's faces – it's really something special.
Life moved me over to Vancouver Island and away from the market 'scene'. My online business has flourished and I've derived much joy from all the letters and pictures and interaction I've had with my customers from all over the world. I feel like I know so many of you – although we haven't met – the joy and excitement around our interaction is a remembered feeling from my market days. I'm not sure if that makes sense, but I believe in my heart that a huge reason why I feel so much joy in this business is that I really know what the connection between your child and their doll actually feels like. My own kids have their dolls too but to witness it from the end of the maker is pretty special.
So, this weekend Brandi and I went to Granville Island for four days. I was quite nervous, it's been so long since I've done this sort of thing. Any how, it went AMAZINGLY well. Ah! From all the new people who just 'got it' (what we do here and our philosophy) and especially all our return customer coming to see us – it was pure bliss. Bran and I actually had tears in our eyes a few times from the interactions this weekend, it was so special.  We had some older dolls (circa 2004) come for a visit, and found some new dolls homes. All around pretty flippin' amazing! Lots of hugs.
All this AND Granville Island is an amazing place to be. The other artisans, the artist studios and the FOOD! Oh, the food! Yeah, we probably gained 10 pounds this weekend ..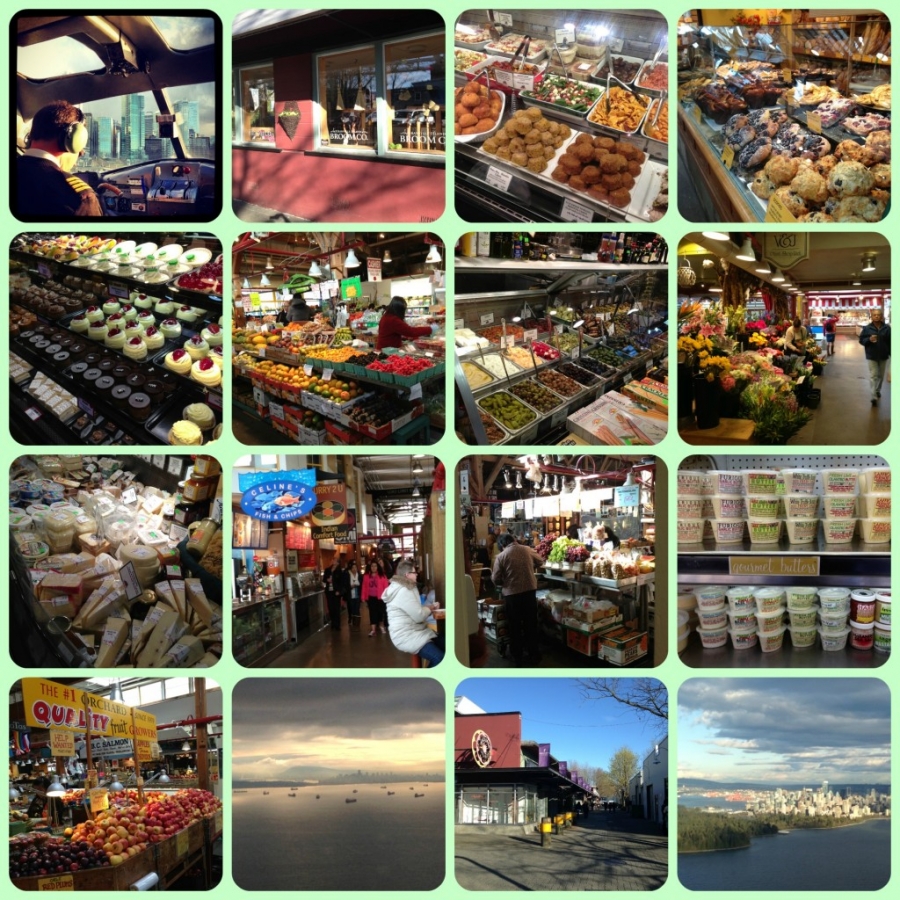 I will be back on Granville Island on May 11, 12, 13 and 14th. Then at the Kits Market on May 19th – this will be a first for me as I've never done this market before. I hope to see you there!
xo,
Christina