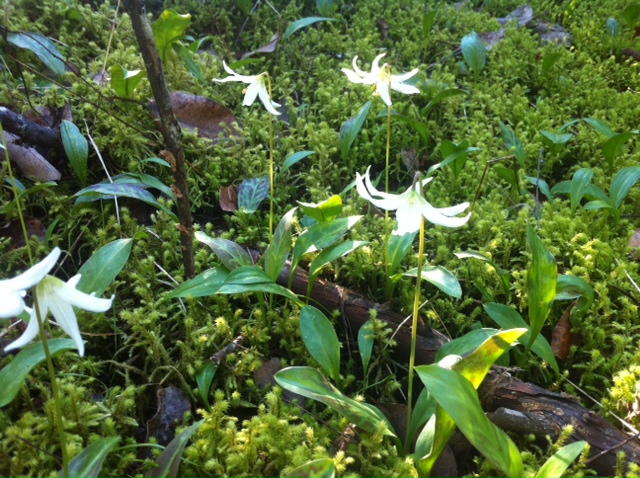 I climbed Cobble Hill today, our local hiking mountain. I do this hike quite frequently to get my regular (I'm exaggerating somewhat with the words 'frequently' and 'regular'!) exercise in. It's a pretty walk through the forest with lots of cedar, arbutus and fir towering above. The trails are well established with many to choose from, including bike trails. I like to take the harder ones up to the top where you'll find two pretty views. One of them is on the backside, overlooking a beautiful farm and gorgeous pieces of property, some on the river I'd love to own. The other view in on the front, where you can overlook the small town 'Cobble Hill' and the ocean.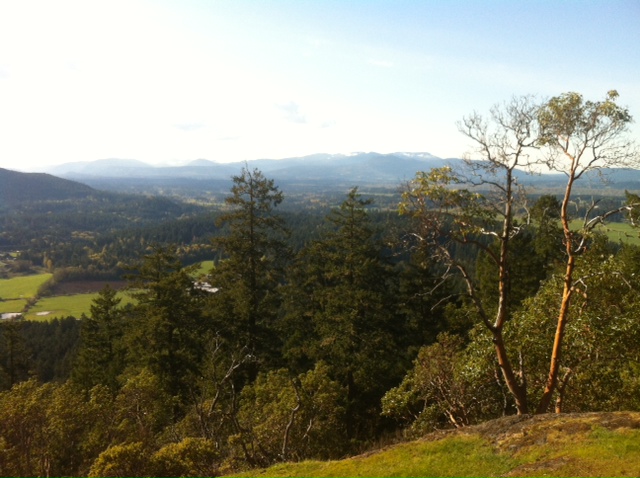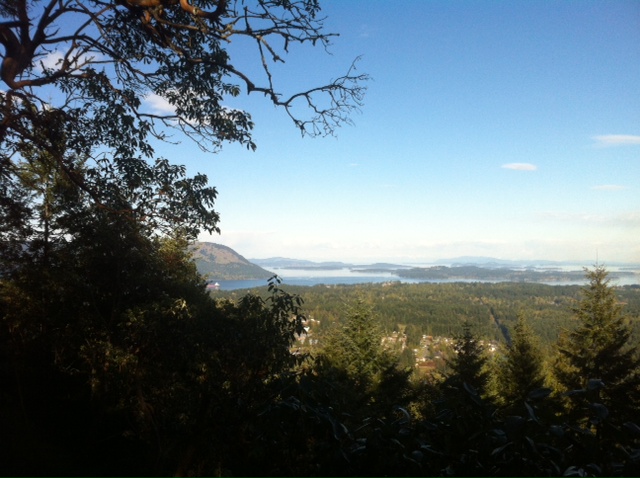 I love to come here to wind down after I've finished a day at the studio chatting and laughing and eating and lets not forget doll-making. I'm so lucky to work in such a beautiful shop with wonderful friends. It really is like my second home and when I come here, to the mountain, I realize how lucky I am to live where such a gorgeous natural landscape is never ending. How spoiled am I to be so fortunate!
Don't forget to appreciate where YOU live!
Brandi